How Much Do Paddle Boards Cost? Exploring Paddle Board Prices
Do you want to buy a paddle board but are unsure how much it would cost? Paddle boarding is a popular water activity that people of all ages and ability levels may enjoy. Paddleboard prices vary based on several criteria, including the kind of board, size, brand, and material.
We'll present a detailed overview of the cost of paddle boards in this post to help you make an informed selection. In this article, we will discover "How Much Do Paddle Boards Cost?", Factors, Types of Renting, etc.
How Much Do Paddle Boards Cost?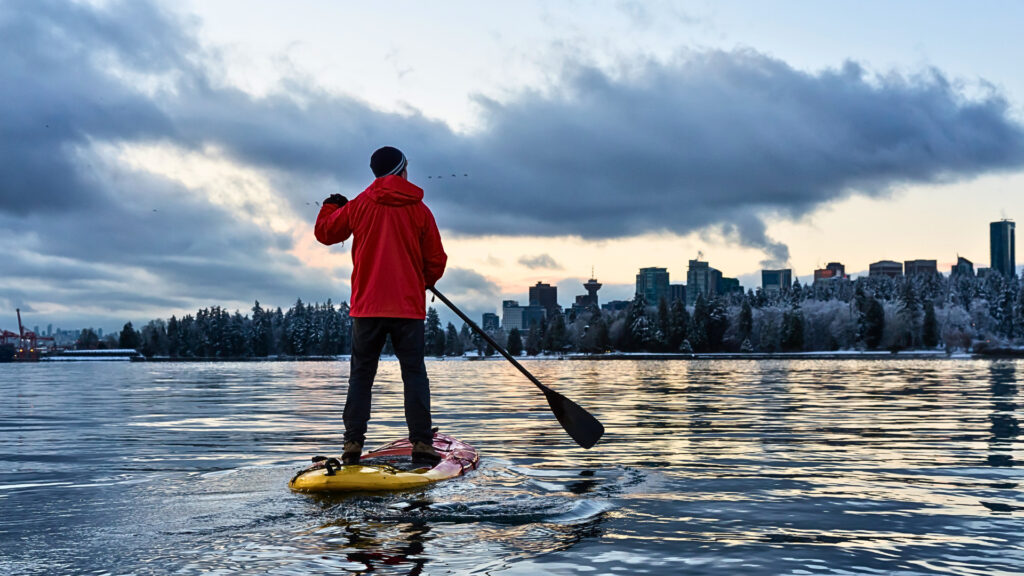 Types of Paddle Boards and Their Cost
Paddle boards are classified as all-around, touring, racing, inflatable, or surfing. All-around boards are the most popular and flexible, with prices ranging from $300 to $1,000. Touring and racing boards are more specialized, with prices ranging from $800 to $2,000 or more. Inflatable boards are less expensive, with costs ranging from $300 to $1,500, whereas surfing boards can cost $500 to $2,000 or more.
Factors That Affect the Cost of Paddle Boards
Several key factors contribute to the price variation among paddle boards. Understanding these factors will help you assess the value of a paddle board and determine its suitability for your requirements.
Materials
The construction materials significantly impact the cost of a paddle board. Traditional solid boards made of fiberglass or epoxy tend to be more expensive due to their durability and performance. In contrast, inflatable paddle boards made of high-quality PVC materials offer a more affordable option without compromising on quality.
Size and Shape
The size and shape of a paddle board also play a role in its cost. Longer and wider boards, such as touring or racing boards, generally come with a higher price tag. These boards offer enhanced stability and speed, making them ideal for more experienced paddlers. Smaller boards, like surf or all-around boards, are often more affordable and suitable for beginners.
Brand and Quality
The reputation and brand recognition of a paddle board manufacturer can affect its price. Established brands with a track record of producing high-quality boards may have higher price points. However, it's essential to consider the overall quality, performance, and customer review when evaluating a paddle board's value.
Additional Features
Certain paddle boards come with additional features, such as bungee cords, built-in storage compartments, or attachment points for accessories like fishing rod holders or waterproof speakers. These extra features can contribute to a higher cost but can also enhance your overall paddleboarding experience.
Additional Costs to Consider
Other things to consider include paddles, leashes, fins, and board bags, in addition to the cost of the board itself. These items can cost several hundred dollars, so be sure to budget properly.
Tips for Buying a Paddle Board on a Budget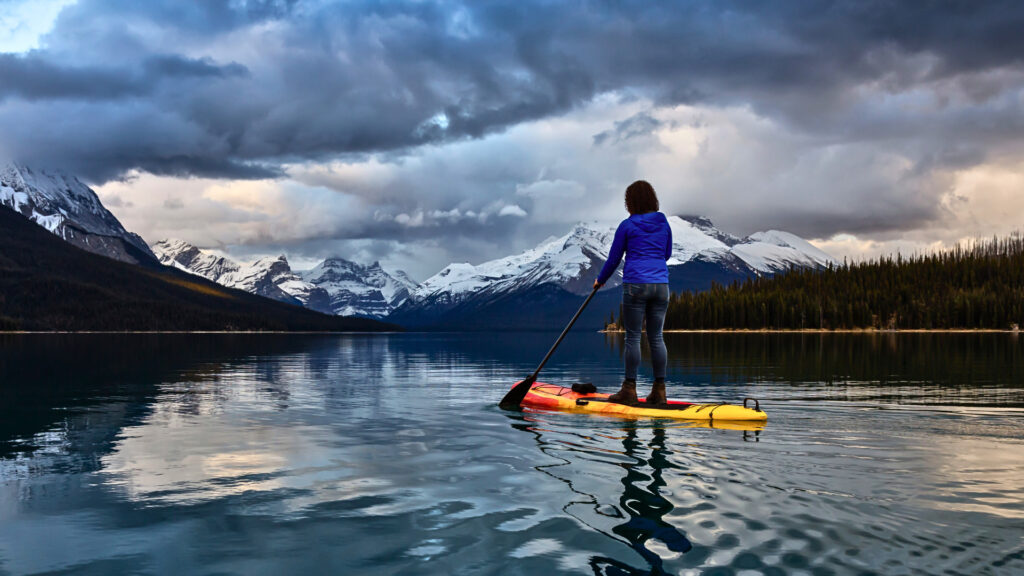 If you're on a tight budget but still want to buy a paddle board, here are a few things to consider. First, think about buying a secondhand board. Craigslist and Facebook Marketplace frequently contain postings for secondhand paddle boards for a fraction of the price of a new board. Another alternative is to wait for retailer sales or discounts, which may come around holidays such as Memorial Day or Black Friday. Finally, consider buying a package deal that includes the board, paddle, and accessories, as they are generally less expensive than buying each item separately.
Renting vs. Purchasing a Paddle Board
If you're not sure if you want to buy a paddleboard, renting one might be a terrific choice. Most paddle board rental companies charge hourly, daily, or weekly prices, and renting can be a cost-effective method to check out several types of boards before buying. Also, if you just paddle board on occasion, renting your board may be a more cost-effective alternative than owning your own.
Paddle Board Costco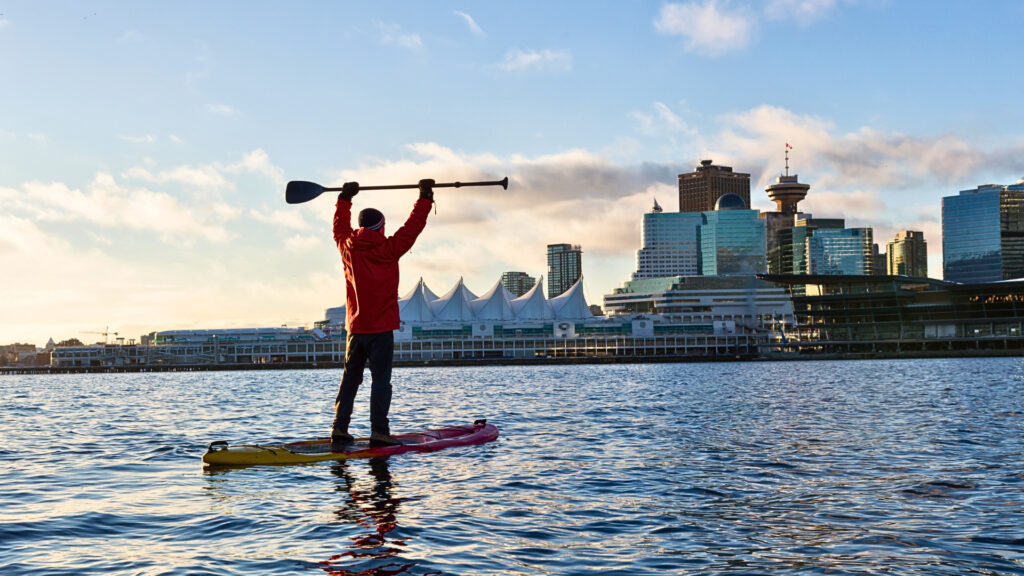 Costco is a well-known company that sells a wide range of merchandise, including paddle boards. The cost of paddle boards at Costco can vary depending on the brand and type of board. Paddle boards from famous brands like Body Glove, Wavestorm, and Lifetime are available at Costco, with costs ranging from $300 to $700 or more.
One advantage of buying a paddle board from Costco is that they frequently come with a package deal that includes the board, paddle, and occasionally a leash and board bag. This might be a cost-effective approach to getting all of the essential paddle-boarding equipment.
But, keep in mind that buying a paddle board from Costco may not provide the same level of customer service as buying from a specialist paddle board merchant. Also, the quality of the boards may be inferior to that of specialized paddle board brands.
Overall, if you're searching for a low-cost paddle board and don't need the greatest degree of quality or customer service, Costco is a good place to start. Just make sure to conduct your homework and weigh all of your options before making a purchase.
FAQ's
How much is an average paddleboard?
The price of a paddle board varies greatly based on its brand, kind, and size. A new paddle board can range in price from $300 to $2000 or more. Inflatable paddle boards are often less expensive, with costs ranging from $300 to $1000, but rigid boards can range from $500 to $2000 or more.
Are paddle boards worth the money?
The value of a paddle board is mostly determined by how frequently you want to use it and your preferences. Paddleboarding is a fun and fulfilling exercise that gives you a fantastic workout while also allowing you to enjoy the sea and environment. A paddle board might be a great buy if you plan to paddle board frequently and can afford the expenditure.
Nevertheless, if you just want to use a paddle board on occasion or are unsure if you would enjoy the pastime, renting a board may be more cost-effective. Furthermore, if money is an issue, there are inexpensive choices for acquiring a paddle board that may still give you a fun time on the water.
How much is a good paddleboard cost?
Depending on the brand, kind, and size of the board, a nice paddle board can cost anywhere from $500 to $1500 or more. While selecting a paddle board, consider characteristics like as longevity, stability, and simplicity of usage, as well as your particular style and design preferences.
Are cheap paddle boards OK?
While there are inexpensive choices for acquiring a paddle board, it is crucial to exercise caution when selecting a cheap board. Inexpensive boards may be composed of lower-quality materials, may not be as stable and durable as more costly boards, and may not have a guarantee or customer support. But, with careful study and consideration of criteria such as brand reputation and user evaluations, a low-cost paddle board that nonetheless gives a great time on the water may be found.
Conclusion
Paddle boarding is a fun and fulfilling water activity that individuals of all ages and ability levels can enjoy. The cost of a paddle board varies based on various criteria, but with careful study and planning, you may discover a board that meets your demands and falls within your budget. Whether you buy or rent a paddle board, remember to take basic safety precautions and have fun on the water!