20 Best Kayaking Destinations in Europe | Paddling in Europe
Europe is home to some of the most incredible kayaking destinations in the world. Whether you're a seasoned kayaker or a beginner looking for a new adventure, the diverse landscapes and stunning coastlines of Europe offer something for everyone.
From the crystal-clear waters of Croatia to the majestic Norwegian Fjords, kayaking in Europe provides an opportunity to explore picturesque waterways and witness the continent's natural beauty up close.
In this article, we will explore the top kayaking destinations in Europe and provide answers to some frequently asked questions about kayaking in these areas.
Kayaking Destinations in Europe: From Lakes to Rivers
Gulf of Valinco, Corsica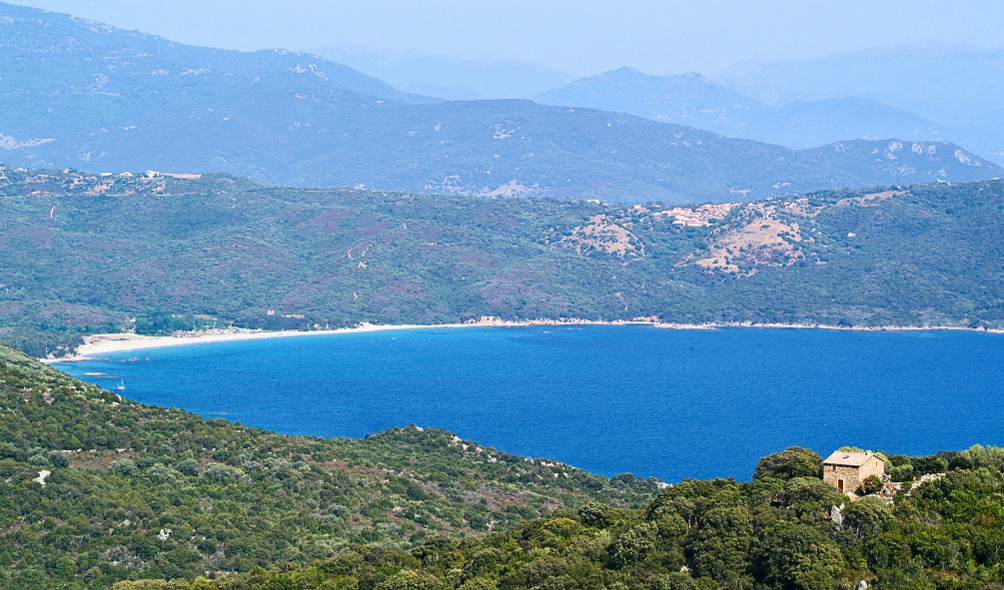 The Gulf of Valinco is a breathtaking bay located on the western coast of Corsica, a beautiful Mediterranean island. This picturesque spot offers crystal-clear waters and magnificent coastal landscapes, making it an excellent destination for a kayaking adventure.
While paddling through the calm waters, you'll be surrounded by stunning cliffs and sandy beaches, providing plenty of opportunities for relaxation and exploration. There are several charming villages and towns along the shoreline, such as Propriano and Campomoro, where you can stop for a lovely meal or explore the local culture.
As you glide through the serene waters, keep an eye out for marine life, including dolphins and various bird species. The Gulf of Valinco offers a perfect blend of natural beauty and cultural experiences, making it an ideal destination for a memorable kayaking trip.
Lake Lucerne, Switzerland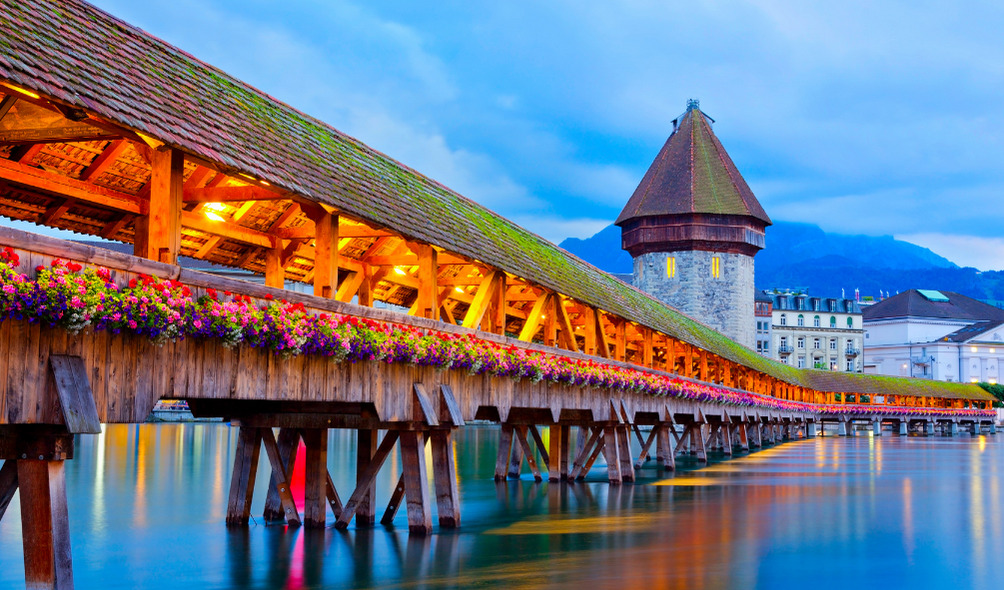 Lake Lucerne, located in central Switzerland, is a stunningly beautiful destination for a kayaking adventure. Surrounded by the majestic Swiss Alps, the lake offers incredible scenery and crystal-clear water. As you paddle through the tranquil waters, you'll pass by charming Swiss villages, historic sites, and lush greenery.
One of the highlights of a kayaking trip on Lake Lucerne is the opportunity to explore the many coves and inlets, which provide unique and picturesque vantage points of the surrounding mountains and landscape.
Additionally, you can stop at various towns around the lake, such as Weggis and Brunnen, to enjoy local delicacies and explore Swiss culture. Lake Lucerne is a must-visit location for nature and adventure enthusiasts looking for a serene and scenic kayaking experience.
Lofoten Islands, Norway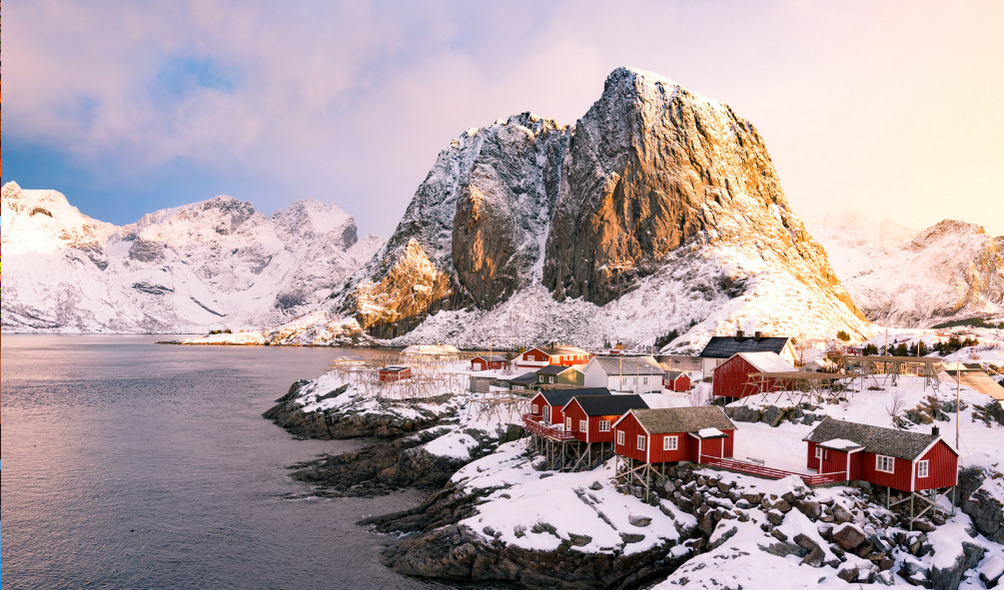 The Lofoten Islands, situated in the northern part of Norway, are an archipelago known for their dramatic landscapes, pristine waters, and rugged beauty. Kayaking in the Lofoten Islands offers a truly unique and adventurous experience as you navigate through the crystal-clear waters surrounded by towering mountains, sandy beaches, and picturesque fishing villages.
The Lofoten Islands boast a rich marine life, providing you with the opportunity to spot seals, sea eagles, and even orcas while paddling through the waters. The long summer days in this region offer extended daylight hours, allowing you to maximize your time on the water and explore the numerous coves, inlets, and lagoons.
Don't forget to stop at charming coastal villages like Reine and Henningsvær to indulge in delicious seafood and experience the local culture. Each of these destinations offers a unique and unforgettable kayaking experience, surrounded by stunning natural beauty and rich cultural experiences. So, pack your paddles and prepare for an adventure of a lifetime!
Menorca, Spain
Menorca is a beautiful and serene island located in the Mediterranean Sea, making it an ideal destination for a kayaking trip. Known for its stunning turquoise waters, Menorca offers a variety of breathtaking bays, beaches, and caves to explore.
Start your kayaking adventure at the picturesque Cala Galdana, where you can paddle along the coast and discover hidden coves like Cala Macarella and Cala Mitjana.
For a more thrilling experience, try exploring the many sea caves around the island, such as Cova des Colors and Cova d'en Xoroi. Don't forget to take breaks at the charming fishing villages along the way, where you can immerse yourself in the local culture and indulge in delicious Spanish cuisine.
Nærøyfjord, Norway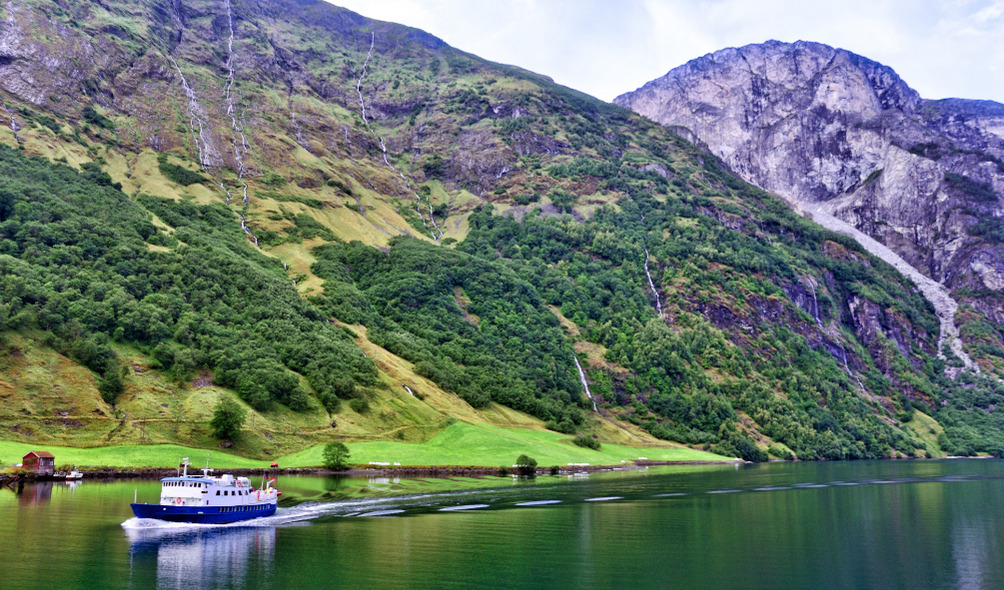 Nestled in the heart of Norway's fjord country, Nærøyfjord is a UNESCO World Heritage site known for its dramatic landscapes and unparalleled natural beauty. Embarking on a kayaking trip here allows you to experience the majestic scenery up close, navigating between towering cliffs, cascading waterfalls, and vibrant green valleys.
Begin your journey in the charming village of Gudvangen, where you can rent a kayak and set off towards the enchanting fjord. As you paddle through the tranquil waters, be sure to keep an eye out for wildlife, such as seals, porpoises, and
various bird species. For a truly unique experience, consider kayaking under the midnight sun during the summer months or under the magical glow of the Northern Lights in the winter.
Pembrokeshire Coast National Park, Wales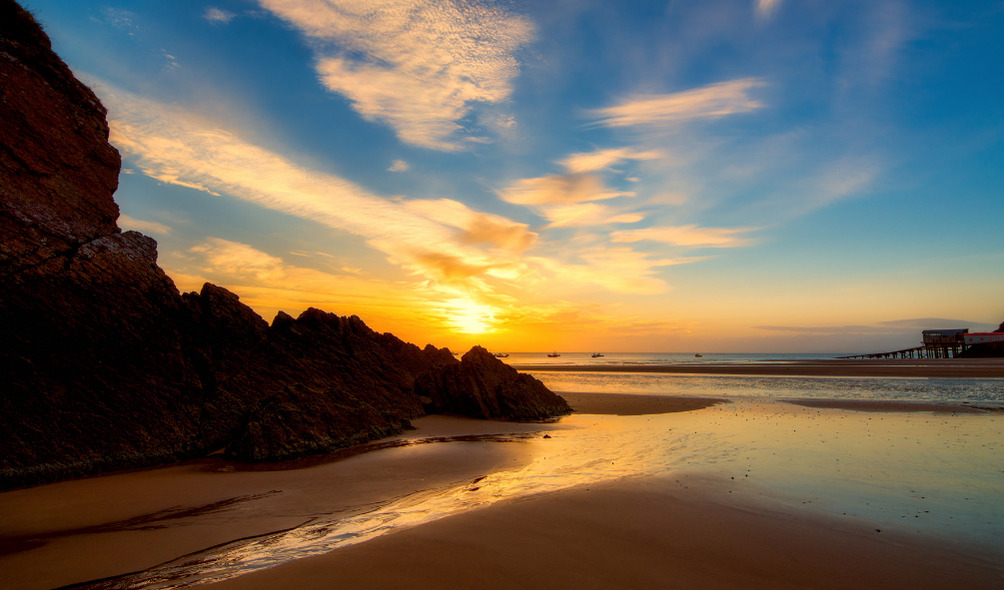 Located in the southwestern corner of Wales, Pembrokeshire Coast National Park is a haven for outdoor enthusiasts and is particularly well-suited for a kayaking trip. With its rugged coastline, secluded beaches, and abundant marine life, there are countless opportunities for exploration and adventure.
Start your kayaking journey at the picturesque St. Davids, where you can rent equipment and receive expert guidance from local outfitters. From here, you can paddle along the coast, visiting iconic spots such as Whitesands Bay, Abereiddi, and the Blue Lagoon. If you're lucky, you might even spot dolphins, seals, or puffins along the way.
For a more challenging excursion, navigate the waters around Ramsey Island, where you'll encounter powerful tidal currents and dramatic sea cliffs. No matter which route you choose, Pembrokeshire's stunning natural beauty and rich history are sure to leave you with memories that will last a lifetime.
Porto Conte Regional Park, Sardinia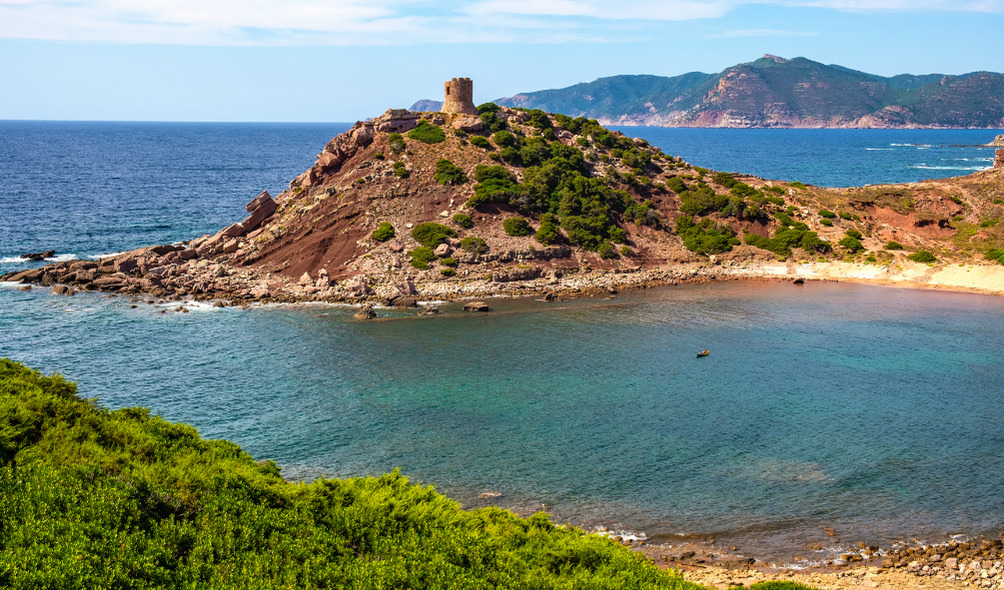 Located in the northwest of Sardinia, Italy, Porto Conte Regional Park is a stunning natural reserve that offers a perfect setting for an unforgettable kayaking trip. With crystal-clear waters, spectacular coastal cliffs, hidden caves, and a rich marine ecosystem, this destination provides a delightful experience for both beginner and experienced kayakers.
As you paddle through the turquoise waters, you'll be amazed by the unique limestone formations, lush Mediterranean vegetation, and the chance to spot dolphins, sea turtles, and various bird species. Be sure to visit the famous Neptune's Grotto, a mesmerizing subterranean cave that adds a touch of mystery to your adventure.
River Soča, Slovenia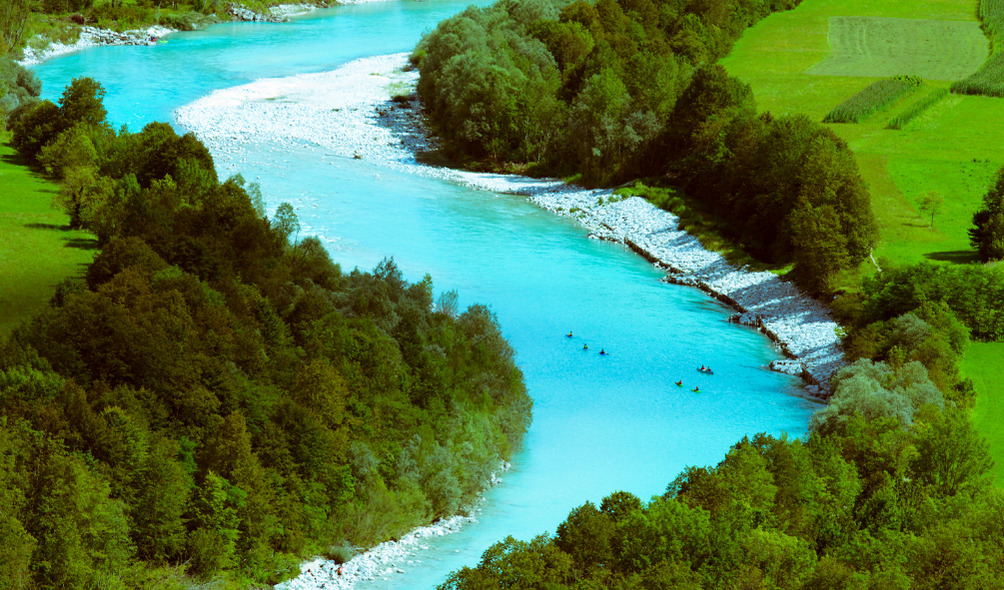 The emerald-green River Soča, flowing through the picturesque valleys and gorges of the Julian Alps in Slovenia, is an ideal location for kayakers seeking an adrenaline-pumping adventure. With its diverse range of rapids, calm sections, and impressive waterfalls, the Soča River caters to various skill levels and offers a thrilling experience for all.
As you navigate the winding river, you'll be captivated by the surrounding snow-capped mountains, vibrant meadows, and quaint villages. The River Soča is also known for its rich history and cultural significance, so make sure to take a break from paddling to explore the World War I sites and traditional Slovenian cuisine.
Saimaa, Finland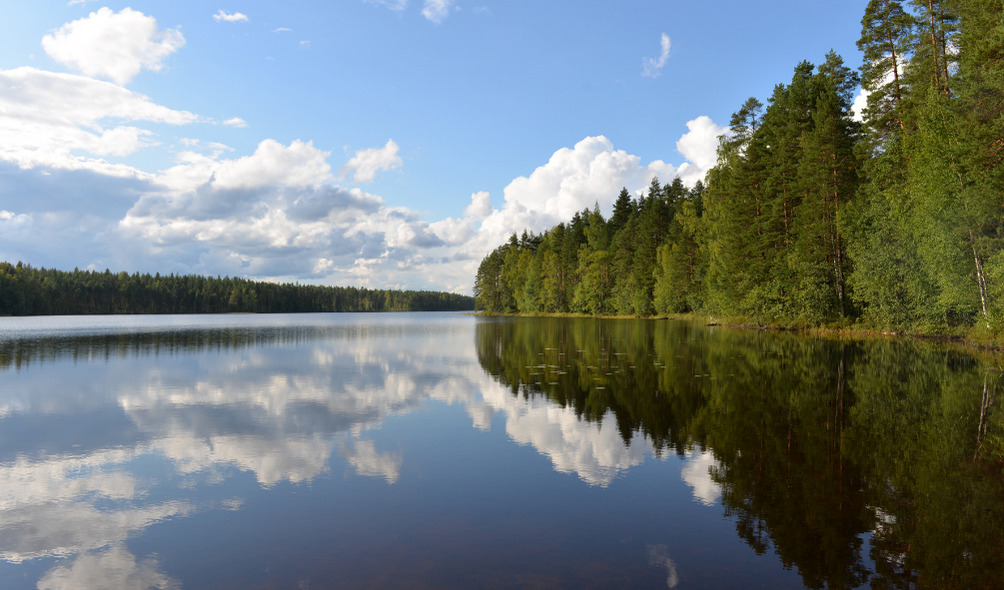 The Saimaa Lake District in Finland is a labyrinth of interconnected waterways, islands, and pristine forests that provide a serene and peaceful environment for kayaking. As Europe's fourth-largest lake system, Saimaa boasts over 14,000 islands and countless bays, making it an explorer's paradise.
Paddle through the calm waters and marvel at the picturesque landscapes, ancient rock paintings, and diverse wildlife, including the endangered Saimaa ringed seal. While navigating the maze of channels and hidden coves, be sure to stop at the charming Finnish villages and indulge in some local delicacies like smoked fish and Karelian pastries.
Saint Anna Archipelago, Sweden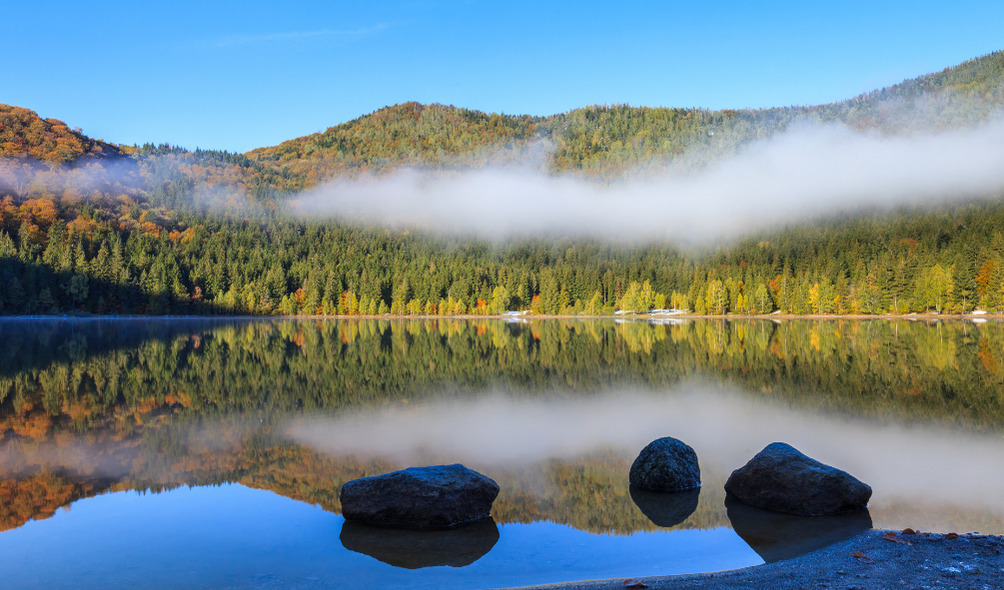 Nestled in the Baltic Sea on Sweden's east coast, the Saint Anna Archipelago consists of over 6,000 islands that offer an enchanting kayaking experience for nature lovers. As you paddle through the labyrinth of islands, skerries, and sheltered coves, you'll be surrounded by diverse flora and fauna, including seabirds, seals, and picturesque fishing villages.
The archipelago's unique topography provides various kayaking routes, catering to all skill levels and preferences. Don't miss the opportunity to camp on one of the uninhabited islands and enjoy a magical Scandinavian night under the stars.
Sound of Arisaig, Scotland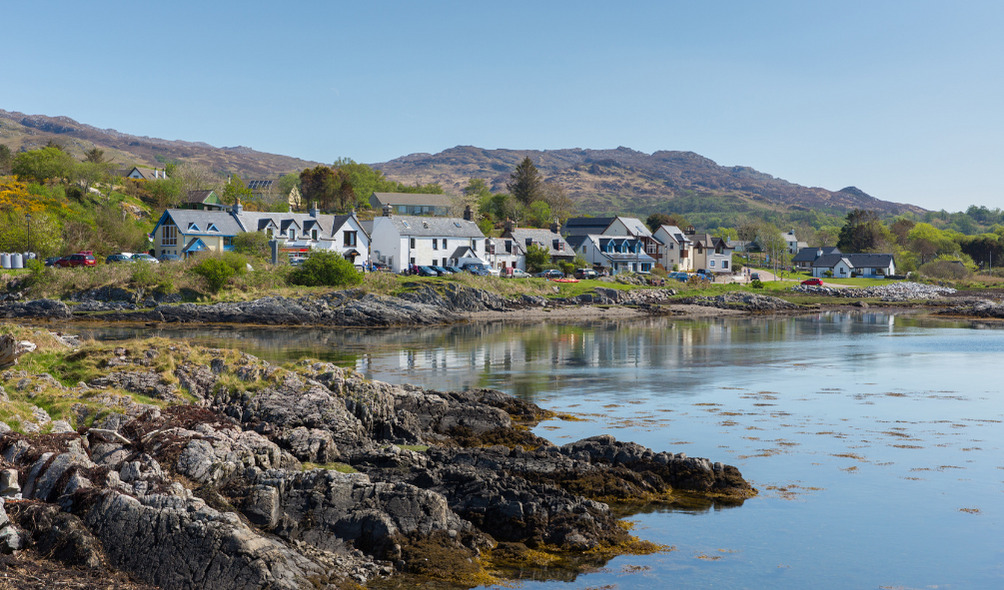 The Sound of Arisaig is a beautiful and serene kayaking destination located on the west coast of Scotland. This area is well-known for its stunning white sandy beaches, crystal-clear waters, and breathtaking views of the Small Isles of Eigg, Rum, and Skye.
Kayaking through the Sound of Arisaig offers a unique opportunity to explore the various sheltered bays, rocky coastlines, and wildlife, including seals, otters, and various seabirds. The best time to visit is between May and September when the weather is more favorable for kayaking.
Tara River Canyon, Montenegro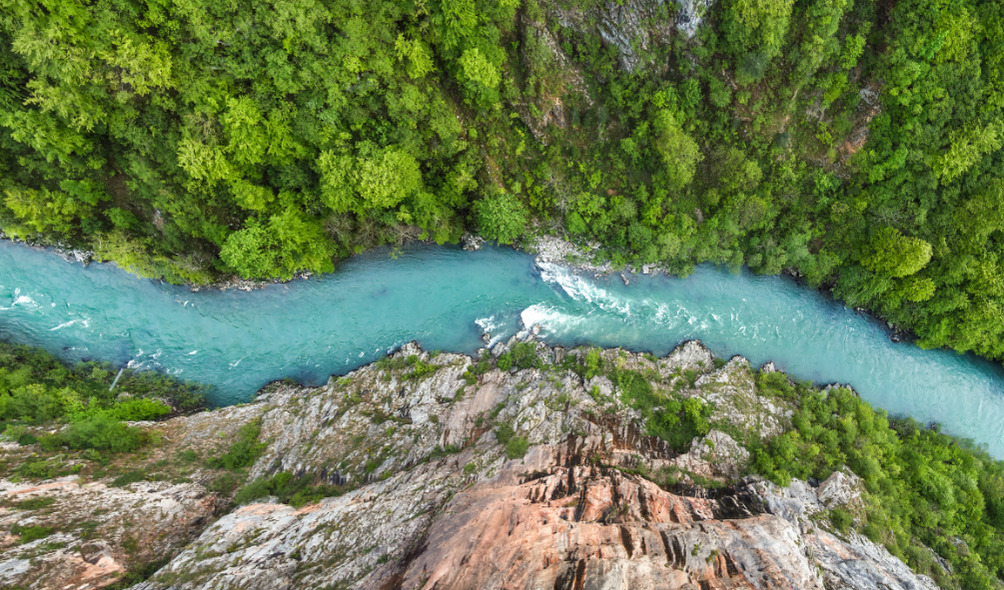 The Tara River Canyon, located in Montenegro, is the second-largest canyon in the world and a perfect destination for an adventurous kayaking trip. The canyon offers thrilling rapids, ranging from class II to IV, surrounded by magnificent forests, waterfalls, and caves.
As you paddle down the river, you'll be immersed in the stunning natural beauty of the canyon and the crystal-clear waters of the Tara River. The best time to visit the Tara River Canyon for kayaking is between May and October when the water levels are optimal.
The Dordogne, France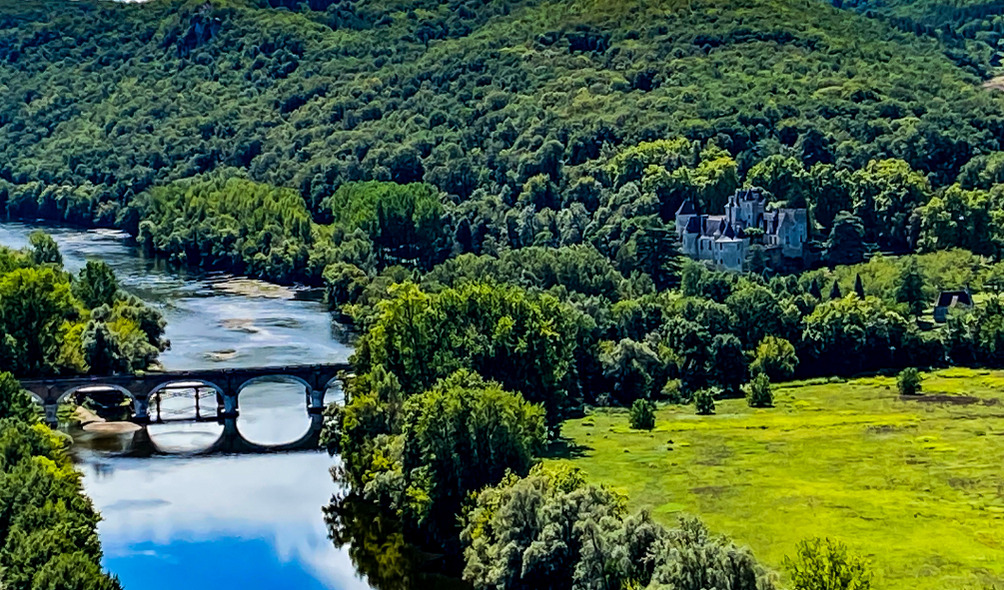 The Dordogne River, located in the picturesque southwest region of France, is a fantastic place for a leisurely kayaking trip. The river meanders through breathtaking landscapes, including rolling hills, limestone cliffs, and quaint medieval villages.
Paddling along the Dordogne offers the opportunity to explore the region's rich history, visit castles, and sample delicious local cuisine at the riverside cafes. The ideal time for kayaking in the Dordogne is between late spring and early autumn when the weather is warm and sunny.
The Great Glen Canoe Trail, Scotland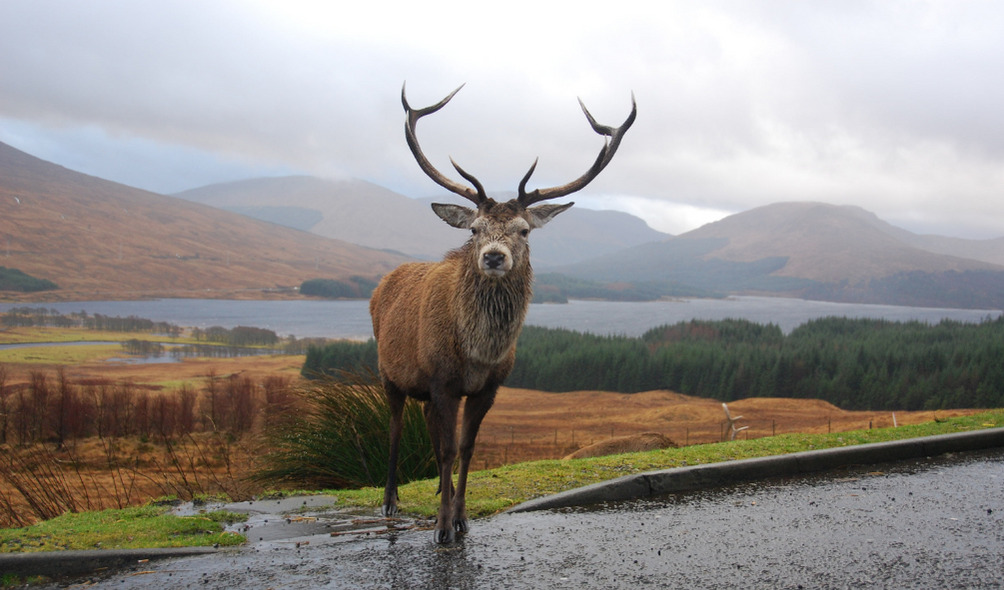 The Great Glen Canoe Trail is a 60-mile-long paddling route that stretches across Scotland from Fort William on the west coast to Inverness on the east coast. This journey takes you through some of Scotland's most iconic and beautiful landscapes, including the mystical Loch Ness, and offers a variety of paddling experiences from calm,
sheltered waters to challenging open water crossings. Along the way, you'll have the chance to spot wildlife such as deer, ospreys, and possibly even the elusive Nessie! The best time to embark on the Great Glen Canoe Trail is between May and September when the weather is more predictable and favorable for paddling.
The Pelion Peninsula, Greece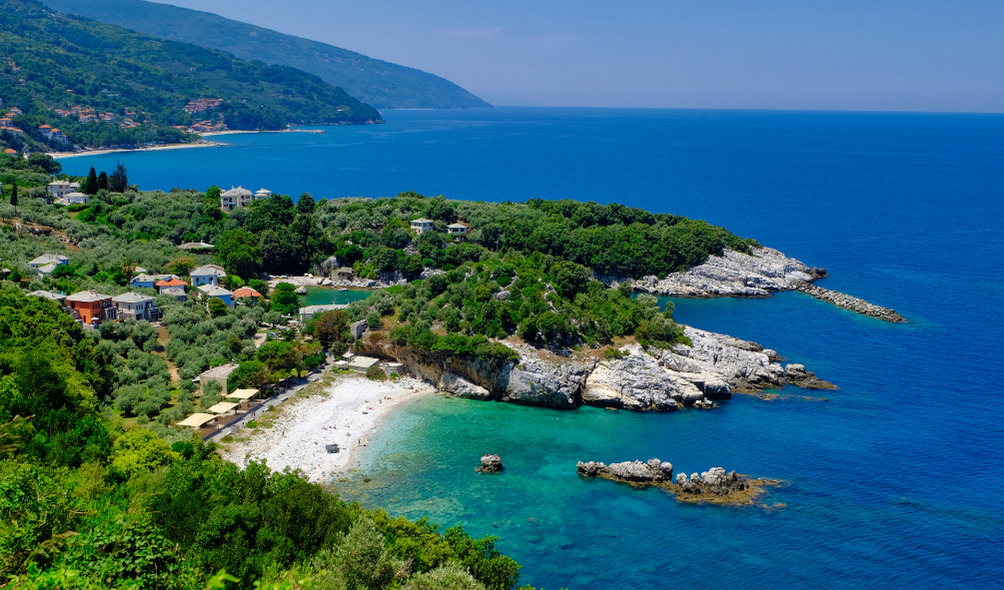 The Pelion Peninsula in Greece is a magical destination for a kayaking trip. This enchanting region combines the beauty of the Aegean Sea with the lush greenery of the mountains. You'll have the opportunity to paddle through crystal-clear turquoise waters, explore hidden coves, and discover picturesque fishing villages.
Some of the most popular spots to visit along the Pelion Peninsula include the charming coastal towns of Milina, Horto, and Afissos. In addition to kayaking, you can also enjoy swimming, snorkeling, and relaxing on the stunning beaches.
Don't forget to take a break from your adventures to indulge in delicious Greek cuisine and immerse yourself in the rich history and culture of the region.
The Seven Capes, Turkey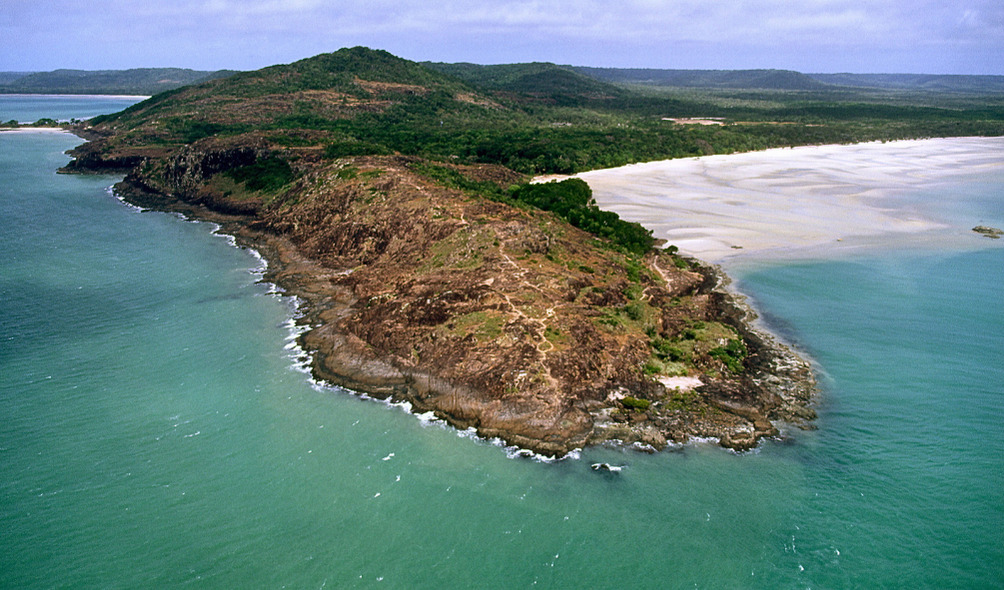 The Seven Capes in Turkey is a breathtaking kayaking destination that offers a unique blend of natural beauty and ancient history. As you paddle along the Lycian coast, you'll encounter dramatic cliffs, secluded coves, and the fascinating ruins of ancient civilizations.
The Seven Capes route stretches from Kekova to Kas, with highlights including the sunken city of Simena, the ancient city of Aperlai, and the charming village of Üçağız. Along the way, you'll also have the chance to spot wildlife such as sea turtles, dolphins, and various bird species.
This kayaking trip is not only a feast for the eyes, but also a journey through time as you explore the remnants of the ancient Lycian civilization.
Vjosa River, Albania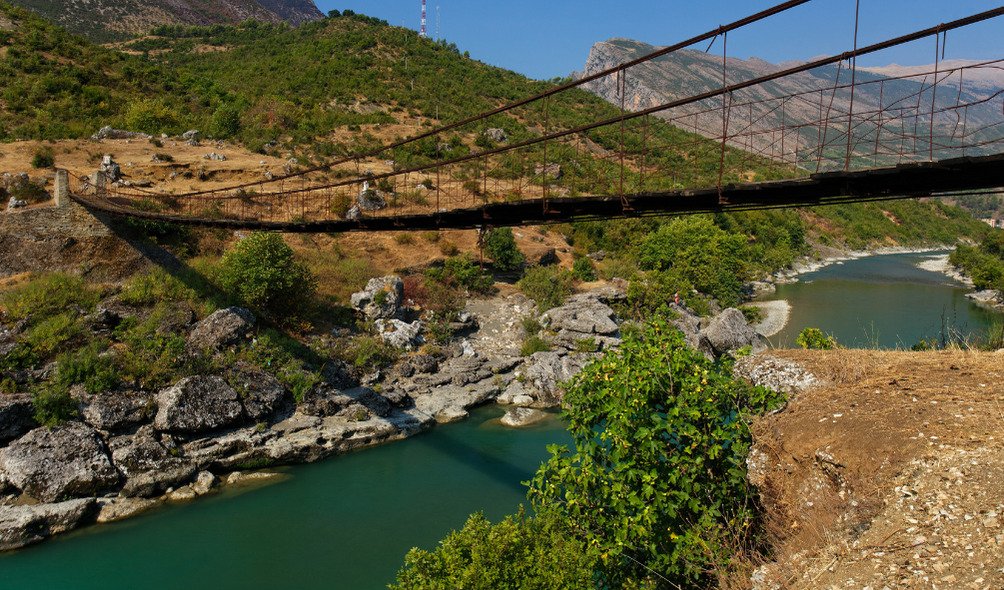 The Vjosa River in Albania is an untamed gem that offers a thrilling kayaking adventure for those who love to explore off-the-beaten-path destinations. Flowing from the Pindus Mountains in Greece to the Adriatic Sea, the Vjosa River is one of Europe's last remaining wild rivers.
Its crystal-clear waters, diverse ecosystems, and stunning canyons make it a truly unique place for a kayaking trip. As you paddle along the river, you'll be surrounded by dramatic landscapes, lush forests, and picturesque rural villages. The Vjosa River is also home to an array of wildlife, including otters, kingfishers, and even the endangered Balkan lynx.
With its combination of adrenaline-pumping rapids and tranquil stretches, the Vjosa River offers a kayaking experience that caters to all skill levels and preferences.
West Crete, Greece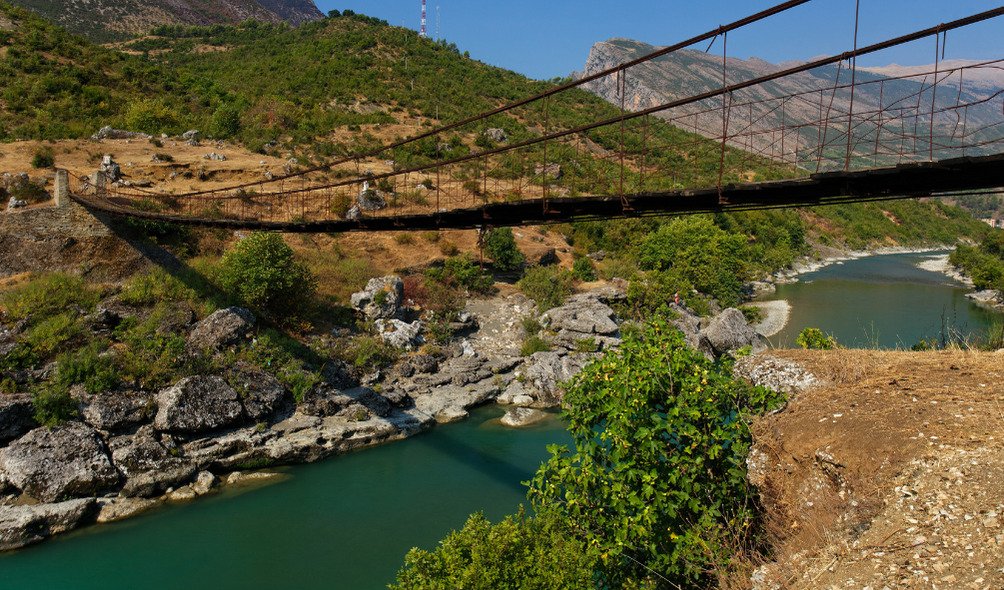 West Crete, located in the beautiful country of Greece, offers a fantastic kayaking experience for both beginners and experienced kayakers. The crystal-clear waters, stunning scenery, and warm Mediterranean climate make it an ideal destination for a memorable kayaking trip.
In West Crete, you can explore the coastline's numerous beaches, caves, and coves. One popular route takes you along the famous Falassarna Beach, where you can stop for a relaxing swim or snorkel in the turquoise water.
The coastline is also adorned with picturesque fishing villages, such as Kissamos, where you can take a break to enjoy some delicious local cuisine.
Another exciting kayaking destination in West Crete is the Balos Lagoon, where the calm, shallow waters provide the perfect conditions for paddling. The vibrant colors of the lagoon, combined with the surrounding white sandy beaches and rocky cliffs, create a truly magical atmosphere.
As you paddle through the waters of West Crete, you'll be surrounded by rich marine life and diverse bird species, making it a great destination for wildlife enthusiasts.
Zrmanja River, Croatia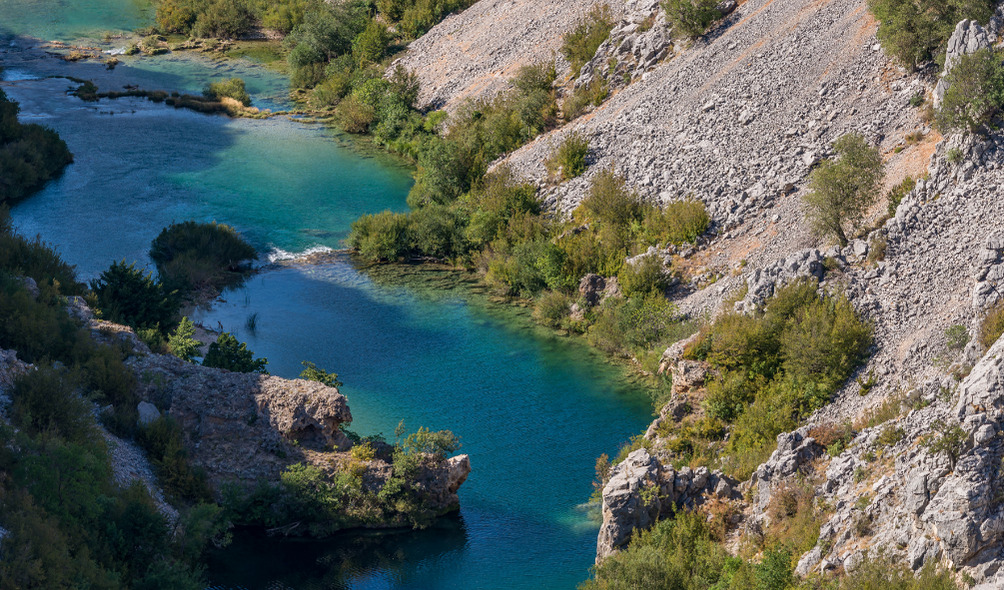 The Zrmanja River, located in the breathtaking country of Croatia, is a superb choice for kayaking enthusiasts seeking a mix of adventure and relaxation. The river is characterized by its crystal-clear waters, lush green surroundings, and dramatic canyons.
The Zrmanja River offers a diverse range of kayaking experiences, making it suitable for all skill levels. For those seeking a more leisurely paddle, the upper part of the river is calm and ideal for beginners.
This section of the river winds through the picturesque landscape and offers excellent opportunities for birdwatching and spotting wildlife along the banks. For more experienced kayakers, the lower part of the Zrmanja River provides an adrenaline-pumping adventure.
This section features thrilling rapids and narrow passages through the stunning canyons. As you navigate your way through the rapids and cascades, you'll be rewarded with the awe-inspiring beauty of the surrounding landscape.
Throughout your kayaking trip on the Zrmanja River, you'll have the chance to explore fascinating caves and waterfalls and even stop for a refreshing swim in crystal-clear waters. The charming town of Zadar is also nearby, making it a great base for exploring the local culture and history after a day on the river.
Conclusion:
Europe offers a plethora of amazing kayaking destinations that cater to both beginners and experienced paddlers. From stunning coastlines to tranquil lakes and rivers, there is something for everyone.
Exploring these picturesque waterways is not only a great way to connect with nature but also provides an opportunity to witness Europe's diverse landscapes up close.
Top 5 Kayaking Destinations in Europe