10 Best Kayaking Spots in Amsterdam | Paddling in Amsterdam
The Waterland area of Amsterdam offers a unique experience for visitors who want to explore its beauty. The picturesque canals, lush meadows, and beautiful villages are the perfect setting for a guided canoe adventure.
Kayaking Spots in Amsterdam: From Rivers to Waterland
The adventure starts with a leisurely paddle along the canals, where visitors can take in the sights and sounds of Dutch country life. After lunch, the canoers will be taken to a secret spot in Waterland, where they can enjoy the peace and tranquility of the countryside.
Amsterdamse Bos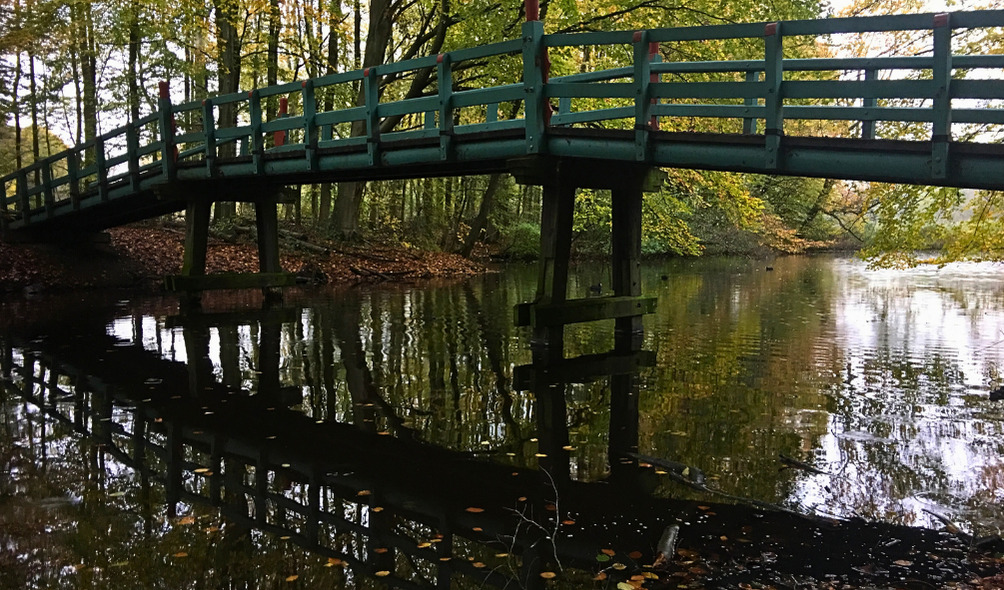 This beautiful forest park offers several lakes and waterways perfect for kayaking or canoeing. You can enjoy the serene surroundings while paddling through the calm waters. If you're a nature lover and enjoy outdoor activities, Amsterdamse Bos is the perfect destination for you.
With its expansive forest and numerous lakes, there are endless opportunities for adventure and relaxation. Whether you're an experienced kayaker or a beginner looking to try something new, the calm waters of the park's lakes and waterways provide the ideal setting for a peaceful paddle.
So grab your kayak or canoe and get ready to explore the stunning beauty of Amsterdam from a whole new perspective.
Nieuwe Meer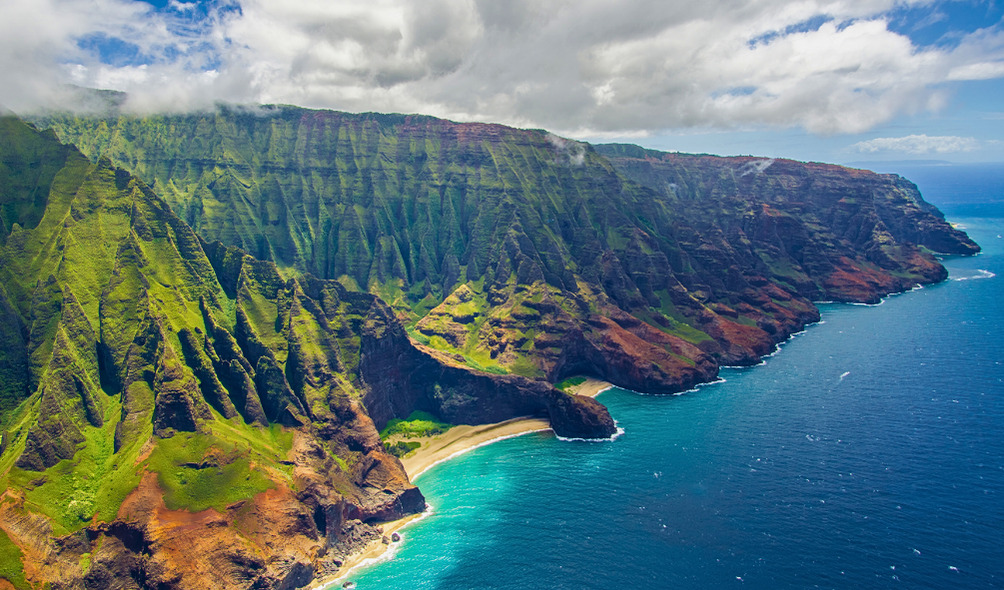 Located just outside of Amsterdam, Nieuwe Meer is a large lake that is ideal for water activities. You can rent a kayak or a canoe and explore the lake's picturesque shoreline. If you're feeling adventurous, you can even try your hand at windsurfing or paddleboarding.
The calm waters of Nieuwe Meer make it the perfect spot for beginners to learn these exciting water sports. And if you're not into water activities, no worries! Nieuwe Meer also has beautiful walking and cycling paths that surround the lake, offering stunning views and a chance to reconnect with nature.
Whether you're looking for a thrilling water adventure or a peaceful day by the lake, Nieuwe Meer has something for everyone to enjoy.
Prinsengracht
One of the main canals in Amsterdam, Prinsengracht, allows you to paddle through the heart of the city. You can enjoy the stunning architecture and vibrant atmosphere while navigating your way through the canal's waters.
With its beautiful tree-lined banks and picturesque bridges, Prinsengracht offers a truly unique and memorable experience. As you paddle along, you'll pass by charming houseboats, cozy cafes, and bustling shops.
The canal is lined with a variety of architectural styles, from traditional Dutch facades to modern designs, creating a visually captivating scene. Whether you choose to explore Prinsengracht on a leisurely boat tour or opt for a more adventurous paddleboarding excursion, you're sure to make unforgettable memories on this iconic Amsterdam waterway.
Amstel River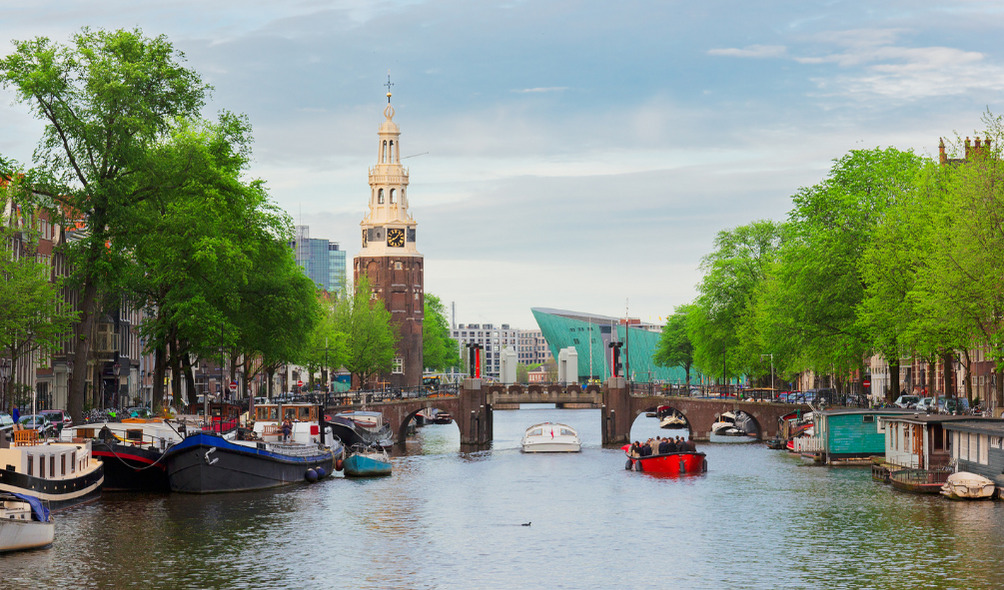 This iconic river flows through Amsterdam, offering a unique kayaking or canoeing experience. You can paddle along the river, passing by beautiful bridges and historical landmarks. The Amstel River is truly a gem in Amsterdam.
It offers a unique and unforgettable kayaking or canoeing experience. As you paddle along the river, you'll be mesmerized by the beauty of the surrounding scenery. The bridges that span the river are not only functional but also architectural masterpieces.
And let's not forget about the historical landmarks that line the banks of the Amstel River. It's like taking a trip back in time as you glide through the water. So grab a paddle and get ready for an adventure on the Amstel River!
Waterland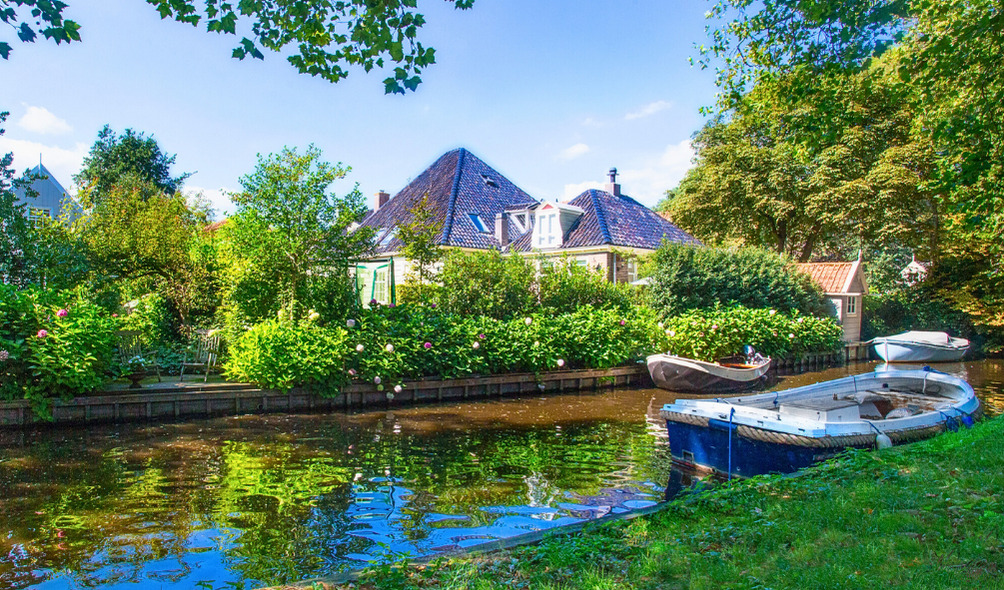 Just a short distance from Amsterdam, Waterland is a picturesque region known for its charming villages and scenic waterways. You can explore this tranquil area by kayak or canoe, immersing yourself in the peaceful Dutch countryside.
With its winding canals and lush green landscapes, Waterland is a hidden gem waiting to be discovered. The villages here are like something out of a fairytale, with their quaint cottages and colorful flower gardens.
It's the perfect place to escape the hustle and bustle of the city and reconnect with nature. Whether you're gliding along the water in a kayak or strolling through the idyllic streets, you'll be enchanted by the beauty that surrounds you. So come and experience the magic of Waterland for yourself; you won't be disappointed!
Ouderkerkerplas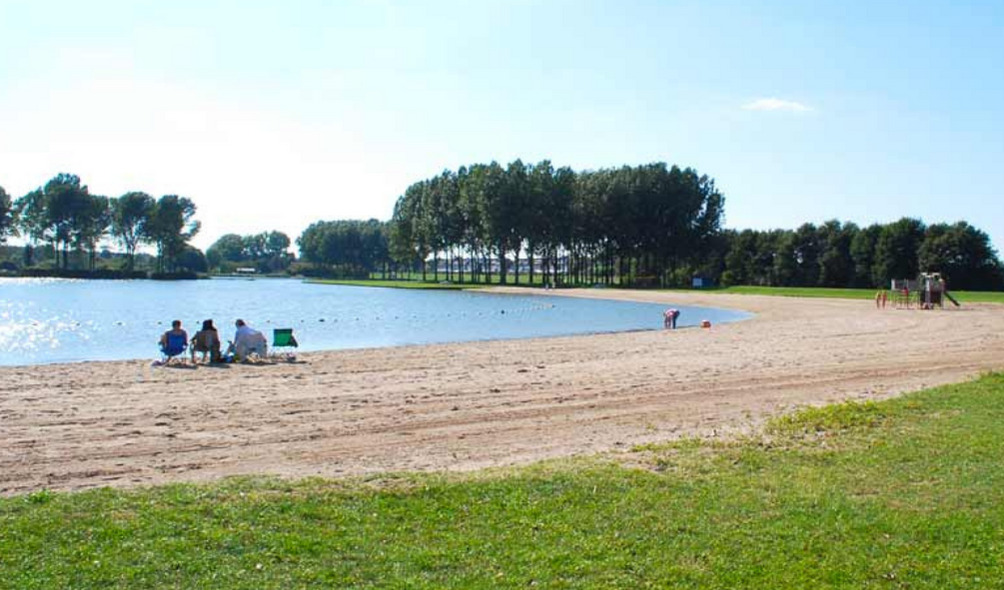 Situated southeast of Amsterdam, Ouderkerkerplas is a popular lake for water sports. It provides ample opportunities for kayaking and canoeing, surrounded by nature and peaceful surroundings. With its calm waters and beautiful scenery, Ouderkerkerplas is the perfect destination for water sports enthusiasts.
Whether you're a beginner or an experienced paddler, the lake offers a variety of options for everyone. You can spend hours exploring the lake and its surrounding nature, enjoying the tranquility and serenity it offers.
And if you're not into kayaking or canoeing, you can simply relax on the shore and soak up the sun while admiring the stunning views. Ouderkerkerplas truly is a hidden gem for outdoor lovers in Amsterdam.
Vondelpark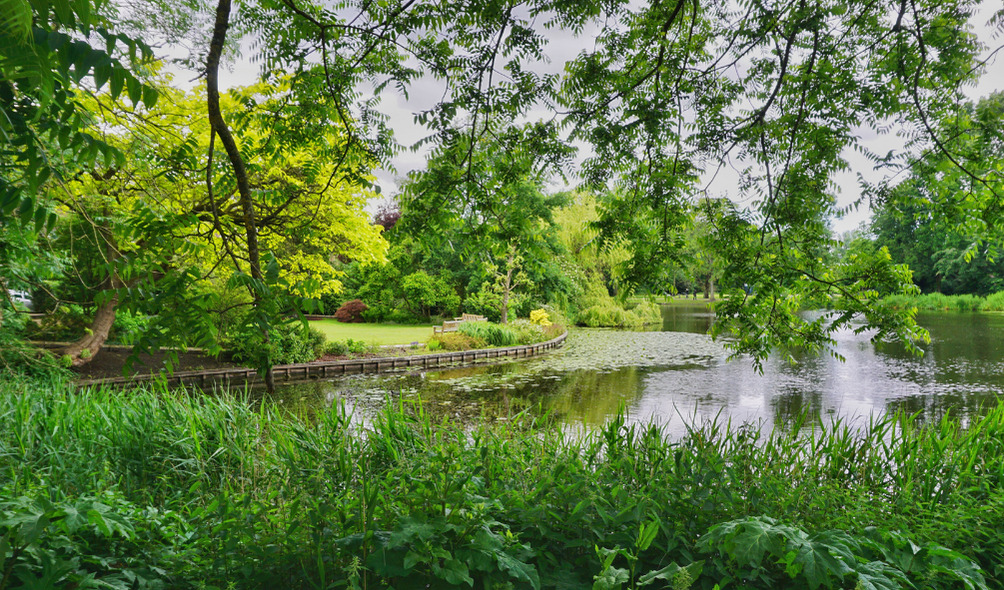 No visit to Amsterdam is complete without taking a stroll through the Vondelpark, a 120-acre oasis of green in the midst of the bustling city. With its winding paths, lush gardens, and tranquil atmosphere, Vondelpark offers visitors a chance to experience the best of Amsterdam's natural beauty.
The park features a variety of attractions, including a lake, a theater, and playgrounds, but the real draw of the park is its tranquility. There's something calming about wandering the park's pathways, surrounded by lush greenery and the gentle sound of the wind rustling through the trees.
Whether visitors are looking to relax or just take a break from the hustle and bustle of Amsterdam, Vondelpark is the perfect place to do it. On warm days, the park is filled with locals and tourists alike, enjoying the sunshine and soaking up the atmosphere.
Whether visitors are looking for a spot to picnic, to people-watch, or simply take in the beauty of nature, Vondelpark offers something for everyone.
Visitors can also take part in a variety of activities at the park, from concerts and art displays to sports games and fitness classes. No matter how visitors choose to spend their time in the park, it is sure to leave a lasting impression.
Amsterdam Canals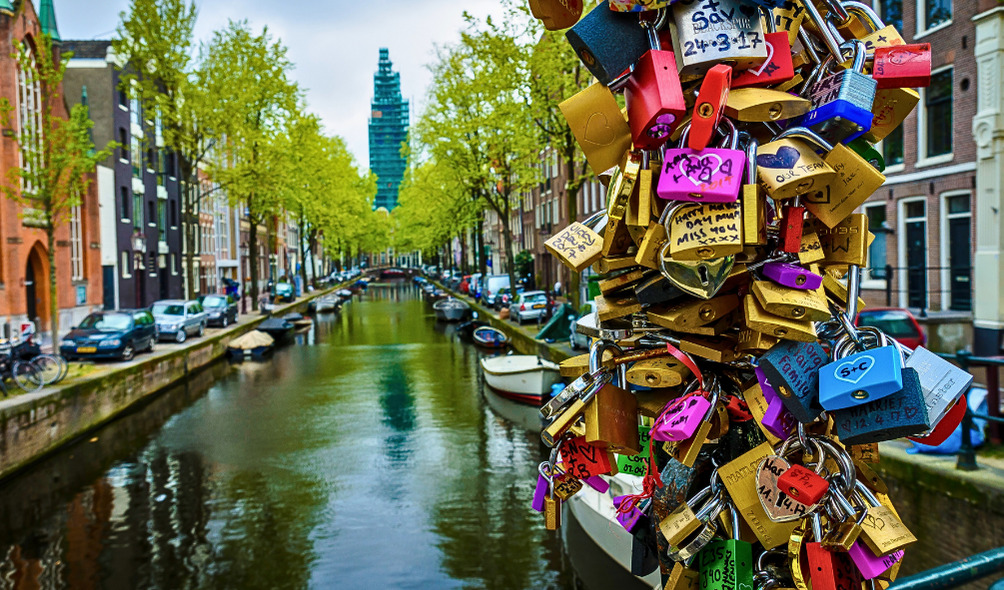 The Amsterdam canals are over 350 years old. They were constructed by the Dutch Golden Age and are part of Amsterdam's UNESCO World Heritage Site.
The canals are lined with beautiful homes, shops, and galleries and are a major part of Amsterdam's charm. From the canals, you can spot many of Amsterdam's iconic bridges, such as the Magere Brug and the Blauwbrug.
Canoeing through Amsterdam is a great way to explore the city. You can hire a canoe to explore the canals on your own, or you can take a guided tour. Guided tours are a great way to learn about the city's history and culture, as well as take in the beautiful scenery.
The canals also provide a great opportunity to spot some wildlife. From birds to fish, the canals are full of life. So, grab a canoe and explore the canals of Amsterdam!
De Pijp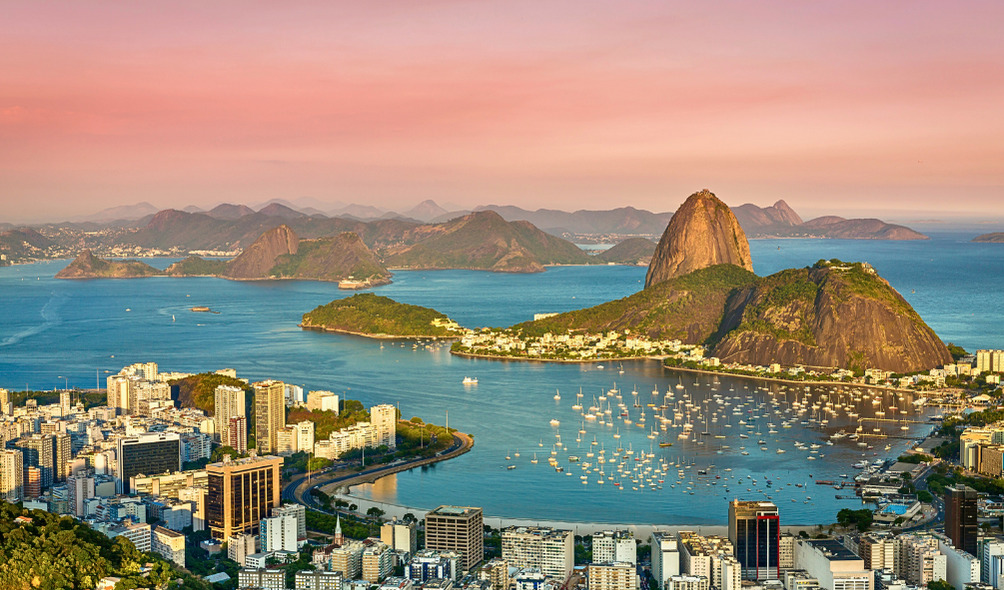 This neighborhood in Amsterdam is home to the Sarphatipark, which has a small lake where you can rent kayaks and canoes. It's a quieter alternative to the more crowded areas.
De Pijp is also known for its vibrant food scene. The Albert Cuyp Market, located in the heart of the neighborhood, is a must-visit for food lovers.
Here, you can find a wide array of delicious street food, fresh produce, and local delicacies. Whether you're craving a traditional Dutch herring or some mouthwatering stroopwafels, this market has got you covered.
And if you're in the mood for a sit-down meal, De Pijp is home to numerous cozy cafes and trendy restaurants serving cuisine from all over the world. From Italian trattorias to Ethiopian eateries, there's something to suit every palate. So come hungry and get ready to indulge in the culinary delights of De Pijp!
Canoeing Tours in Amsterdam
Exploring Amsterdam by canoe is a unique way to take in the city's iconic canals, with a range of tours available for hire. From leisurely tours of the famed Grachtengordel to faster-paced trips along the Amstel River,
There's something for everyone. For a more independent experience, canoe rental options are also available, allowing visitors to explore the city and its canals at their own pace.
Canoeing Tours in Amsterdam
If you are looking for a unique and memorable experience while in Amsterdam, why not consider going on a canoeing tour? Canoeing tours along the Amsterdam canals allow visitors to immerse themselves in the city's culture from a unique perspective.
As you paddle through the city's many canals, you will be able to observe its architecture and cobbled streets from the water and take in the many sights and sounds of Amsterdam.
What Are the Best Canoeing Tours in Amsterdam?
Exploring Amsterdam by canoe is an unforgettable experience. For those seeking a daytime adventure, a guided canoeing tour through the city's historic canals is an ideal way to discover Amsterdam's beauty and culture.
As the sun sets, take a guided sunset canoeing tour, a unique way to admire Amsterdam's skyline. Prices for tours vary, but there are affordable options available to suit any budget.
Canoe Tour Prices in Amsterdam
Canoeing tours in Amsterdam range in price depending on the type of experience that is desired and the duration of the tour. For shorter, two-hour canoeing tours,
the price can range between €55 and €65 per person, while longer canoeing tours can range from €75 to €90 per person. These prices may include a personal guide, a canoe to share with a partner, and all the necessary equipment for the tour.
In addition to group canoeing tours, private canoe tours are available. These private tours are typically more expensive than group canoe tours, with prices ranging between €80 and €100 per person. Private tours may include a private guide and the use of a single canoe for one person.
How Much Does It Cost?
For those looking to enjoy a day on the lake, the cost of a canoe rental is a reasonable fee that makes it affordable to explore the beauty of nature. For those who are looking for a more guided experience, the fee for a guided tour is also highly affordable and provides an enriching experience.
Finally, for those who are looking for a full day out, the price for a picnic meal is highly reasonable and ensures that everyone can have a wonderful day on the lake.
Price for Canoe Rental
On average, a single person can rent a canoe for an hour for around €12. This includes a life jacket and paddle, as well as other necessary safety measures. For two people, the price is €18 for an hour. If renting for a longer period of time, prices are discounted and can be as low as €7 per hour.
For larger groups, rental prices may vary depending on the number of people, but most companies offer a lower price per person if there are more than three or four people.
Renting a canoe is a great way to explore the canals of Amsterdam at an affordable price. It can be done on a tight budget, or be part of a larger package for a full day of canoeing excursions. There are plenty of companies that offer canoe rental services, so it's easy to find the perfect one for your budget.
Price for Guided Tour
Now that you know which tours are the best, you're probably wondering how much these canoeing tours in Amsterdam cost. Prices for guided tours in Amsterdam can vary based on the length of the tour and the number of people involved. But generally speaking, the cost for a guided canoeing tour in Amsterdam is around €35 per person.
Price for Picnic Meal
The price for a picnic meal typically depends on the size of the group, as well as the type of food requested. For a large group, the cost can range from around 25 to 40 Euros per person, depending on the menu selections. A smaller group can expect to pay less per person, in the region of 10 to 25 Euros per person.
When Is the Best Time for a Canoeing Tour in Amsterdam?
The city of Amsterdam is a spectacular place to take a canoeing tour all year round; however, the best time for a canoeing tour depends on the season, weather conditions, and group size. For warmer temperatures and calmer waters, the spring and summer seasons offer a pleasant and enjoyable experience.
The weather conditions can be unpredictable, so it is important to check the forecast prior to the tour. The group size should also be taken into consideration when choosing the best time for a canoeing tour – a larger group may be better suited for the summer months, while a smaller group may prefer the peaceful serenity of the autumn and winter seasons.
Canoeing Seasons
With the cost of a canoeing tour in Amsterdam out of the way, it's time to look at when the best time to go canoeing in Amsterdam is. Canoeing in Amsterdam is available all year round, however, the season will dictate the type of experience you can have.
In the springtime, Amsterdam's waterways come alive with beautiful pastel colors. Canoeing through the canals is a tranquil and peaceful experience. You can take in the gorgeous views from the comfort of your canoe and listen to the birds chirping in the distance. The air is fresh and the views are stunning.
In the summertime, canoeing in Amsterdam is the perfect way to escape the heat of the city. The cool waters will provide a welcome respite from the warm summer temperatures. The canals are a calm and peaceful place to relax and take in some of the city's iconic sights. You can also spot a variety of wildlife, such as ducks, swans, and other aquatic birds.
In the autumn months, the canals of Amsterdam turn into a canvas of vibrant colors. A canoeing tour in Amsterdam during this season will be filled with stunning sights.
The trees are aflame with the changing colors of the leaves, and the canals offer a peaceful and scenic backdrop. The cooler weather also makes it easier to paddle through the canals.
No matter the season, a canoeing tour in Amsterdam is sure to be an unforgettable experience. With its unique views, interesting wildlife, and tranquil atmosphere, it's no wonder why Amsterdam is one of the best places to go canoeing.
Weather Conditions
Casting aside the cost of a canoeing tour in Amsterdam, the weather conditions should be taken into account when scheduling a tour. The best time for a tour is during the spring and summer months when the sun is out and the skies are clear.
The months of April to September are the most favorable for a tour due to the warm temperatures and lack of rain. During the summer months, the temperature is usually quite comfortable and can reach up to 25 degrees Celsius.
Which Other Outdoor Activities Can Be Done in Amsterdam?
The city's canals provide the perfect setting for a leisurely canoe ride, with its beautiful scenery and peaceful waters.
Swimmers keen on exploring Amsterdam's waters can also take a dip in the canals or the nearby lake for a refreshing and invigorating experience. Fishing enthusiasts will be delighted to find the many spots available where they can catch a variety of fish species.
Canoeing
Canoeing in Amsterdam's waters is an incredible experience. You can paddle through the city's canals, admiring the historic architecture from the perspective of the water. The city's tranquil waterways are ideal for canoeing, allowing you to take in the sights and sounds at a leisurely pace.
The best time to canoe is during the summer months when the days are long and sunny. During this time, you can enjoy the warm temperatures and appreciate the city's beauty from the water. You will also enjoy the benefits of a light breeze, which can help you stay cool while paddling.
When canoeing in Amsterdam, you can also take advantage of the city's many restaurants and cafes. Take a break from your paddling to enjoy a meal or snack while soaking up the ambiance of the city. Whether you're looking to explore the city's culture or simply relax, Amsterdam's canals and waterways provide a wonderful setting in which to do so.
Swimming
One of the most popular swimming spots in Amsterdam is the Sloterparkbad, a large outdoor pool situated within the Sloterpark. The complex includes a 50-meter pool as well as diving boards, a lazy river, and a playground. For those looking for a more leisurely experience, a shallow pool is also available, complete with water slides and a beach-style area.
Close to the center of Amsterdam is the Oostelijke Handelskade, an artificial beach located on the banks of the IJ River. Here you can take a dip in the clean, clear waters of the river, or simply take a stroll along the beach. Sun loungers and umbrellas are available to rent, allowing you to relax in comfort while enjoying the views of the city skyline.
No matter what your preference, Amsterdam has plenty of options for a great day out, whether it's a relaxing swim in a city center pool or a dip in a natural river. With the sun shining and the city sparkling, you'll be sure to have an enjoyable experience.
Fishing
The Amstel River is home to a variety of fish species, including carp, catfish, pike, perch, and eel. Fishermen can also find plenty of smaller baitfish, such as minnows and sticklebacks. Because of the abundance of fish, anglers can expect to catch a wide variety of species in one outing.
The Amstel River is also home to some of the most beautiful scenery in the city. Fishermen can enjoy the picturesque canals and bridges while they wait for a bite. Even if they don't catch anything, they can still take in the sights of the city as they cast their lines.
Fishing is a great way to get outdoors and spend time with friends and family. Anglers can rent fishing boats from local companies or purchase a permit for fishing on the Amstel River. Fishing is a great way to relax and enjoy a peaceful day in Amsterdam.
Travel Tips
When it comes to traveling, packing the right essentials is essential. Necessities such as a change of clothes, toiletries, and snacks should all be included in your bag.
Ensuring health and safety is also a priority; carrying a first-aid kit, researching immunization requirements, and staying up-to-date on travel advisories are all key parts of keeping yourself safe while away.
Lastly, it is important to consider your transportation options before leaving home, such as researching public transportation options and booking rides in advance, to make sure you get to your destination with ease.
Packing Essentials
With all the amazing outdoor activities to enjoy in Amsterdam, travelers have to make sure they're prepared for their trip. Packing essentials is an important part of preparation. Whether you're planning a weekend getaway or a longer stay, make sure to bring the necessary items.
Health and Safety
As Amsterdam is a popular tourist destination, it is important to be aware of the health and safety measures one should take when visiting the city. When traveling abroad, it is a good idea to make sure that all necessary vaccinations are up to date.
It is also recommended to research and consult with a medical professional regarding any necessary precautions for the destination. Additionally, it is important to ensure that all necessary travel documents, such as a passport, are valid and up-to-date.
Transportation
Those who are looking for a more relaxed way to explore Amsterdam can opt for a canal cruise. A boat trip along the city's canals is a great way to take in the sights without having to worry about traffic and cyclists. There are many boat tour companies that offer trips of varying lengths.
Public transportation is another popular way to get around Amsterdam. The city is served by a network of trams, buses, and metros. The city's public transportation system is clean, efficient, and easy to use. Tickets can be purchased at any ticket office or from an automated machine in any metro station.
Getting around Amsterdam is easy, whether by bike, boat, or public transportation. With a little planning, travelers can get around the city quickly and easily.
Conclusion
A guided canoe adventure with a picnic lunch in Waterland from Amsterdam is an unforgettable experience. The peaceful waters of the Amsterdam canals offer a unique way to see the beautiful city. The scenery is breathtaking, and the friendly guides will ensure that everyone is safe and having a great time.
For those looking to explore Amsterdam in an exciting way, canoeing is the perfect way to do it. Whether you're looking to take a leisurely trip or an adrenaline-filled adventure,
Amsterdam has a canoeing tour for you. With its picturesque scenery, friendly guides, and affordable prices, Amsterdam is the perfect destination for a memorable canoeing experience that you'll never forget.
TOP 20 Things to Do in AMSTERDAM Netherlands 2023 | Travel Guide