10 Best Kayaking Spots in the USA | Paddling in USA
If you're on the hunt for some exhilarating kayaking experiences in the United States, you've come to the right place. The USA boasts an array of awe-inspiring waterways that offer the perfect playground for kayaking enthusiasts.
Top Kayaking Spots in the USA: From lakes to rivers
We'll take you on a journey through some of the most breathtaking kayaking spots in the country. From serene lakes to raging rivers, there's something for everyone. Grab your paddle and let's dive in!
Apostle Islands National Lakeshore, Wisconsin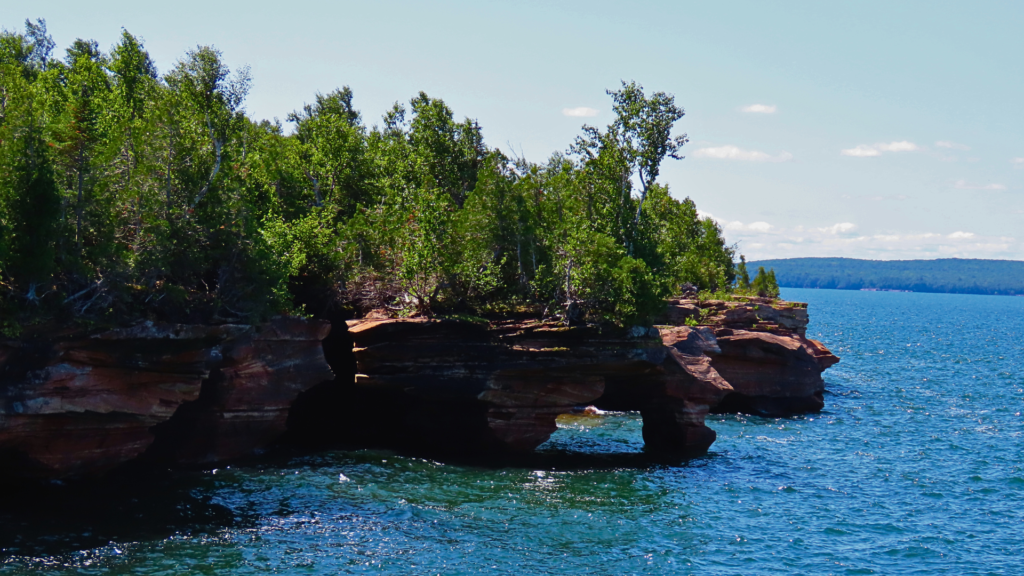 The Apostle Islands National Lakeshore in Wisconsin is a fantastic destination for kayaking enthusiasts. Comprising 21 islands and 12 miles of mainland, this area offers a diverse range of kayaking experiences that cater to beginners and experts alike. The crystal-clear waters of Lake Superior, along with the striking cliff formations, sea caves, and pristine sandy beaches, create a picturesque backdrop for your kayaking adventure.
One of the most popular areas to explore is the Mawikwe Bay sea caves, which have been sculpted by millennia of waves and ice. Paddling through these intricate, colorful caves is an experience you won't forget!
Additionally, the Apostle Islands offer plenty of opportunities for wildlife watching, including spotting bald eagles, black bears, and even the occasional wolf. Remember to check the weather and water conditions before heading out, as Lake Superior can be unpredictable.
Kauai, Hawaii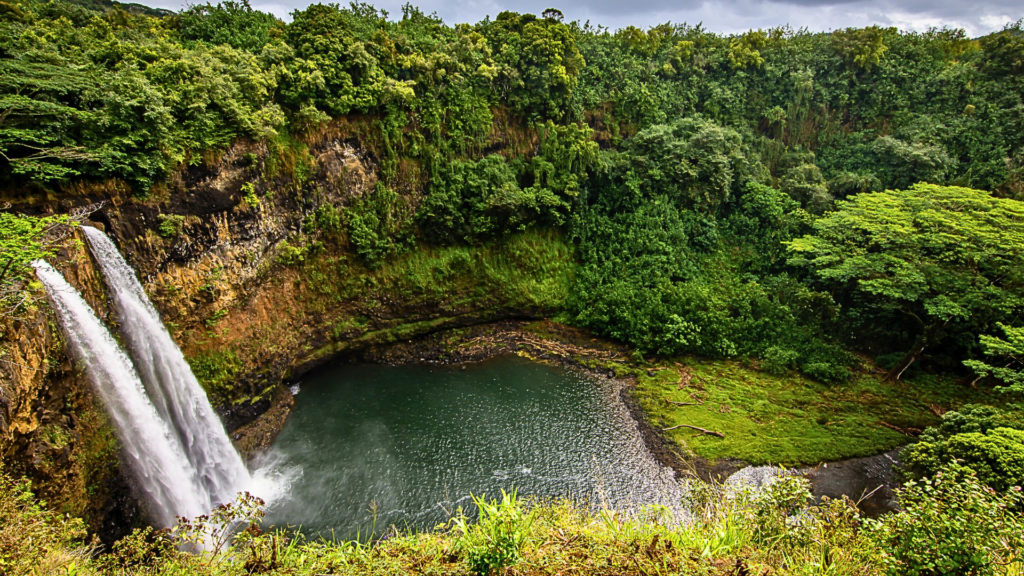 A tropical paradise, Kauai is the oldest and arguably the most beautiful island in the Hawaiian archipelago. With its lush greenery, cascading waterfalls, and stunning coastal cliffs, Kauai is an idyllic setting for a kayaking adventure. The island offers a variety of kayaking experiences, from calm river paddles to thrilling ocean expeditions.
One of the top kayaking spots in Kauai is the Wailua River, which winds through lush rainforests and past ancient Hawaiian temples. This serene river is perfect for a relaxing, scenic paddle. For a more adrenaline-pumping experience, consider kayaking along the Napali Coast.
where you'll be treated to breathtaking views of towering sea cliffs and secluded beaches. Be mindful of the ocean conditions and your skill level, as the open ocean can be challenging.
Colorado River, Grand Canyon National Park, Arizona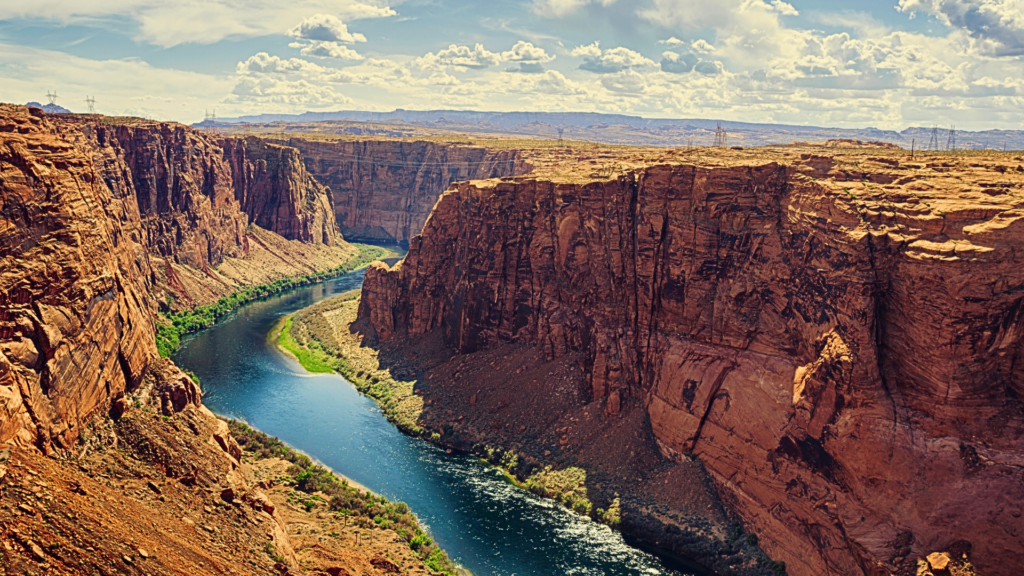 The Colorado River in Grand Canyon National Park is a true bucket-list destination for kayaking and canoeing enthusiasts. This majestic river offers a unique and thrilling way to experience the Grand Canyon's awe-inspiring landscape. The 277-mile stretch of river within the park features a mix of calm water, challenging rapids, and stunning scenery.
Embarking on a multi-day trip down the Colorado River, you'll encounter dramatic red rock cliffs, hidden side canyons, and fascinating geological formations. The river's rapids range from Class II to Class V, so there's something for everyone.
whether you're a seasoned white-water kayaker or a beginner seeking a calmer float. Be sure to obtain the necessary permits and follow safety guidelines, as the Grand Canyon's remote location and powerful rapids demand respect and preparation.
Hey there! If you're looking for some fantastic destinations to explore in the United States, you're in luck. Here are three incredible places you should definitely check out:
1) Ozark National Scenic Riverways, Missouri: This beautiful park offers various recreational activities such as canoeing, kayaking, fishing, and camping. The lush forests and clear waters are sure to take your breath away. Don't forget to explore the historic sites and caves in the area!
2) Indian River Lagoon, Florida Known as the most biodiverse estuary in North America, this stunning lagoon is home to a wide array of marine life, birds, and plants. It's the perfect place for boating, fishing, and wildlife watching. Plus, you can also visit the nearby beaches and parks for a fun-filled day.
3) San Juan Islands, Washington A picturesque archipelago in the Pacific Northwest, the San Juan Islands are a haven for outdoor enthusiasts. You can enjoy activities such as kayaking, whale-watching, hiking, and biking. The charming towns on the islands are also worth exploring, offering unique shops, galleries, and delicious local eateries.
Have a fantastic time exploring these amazing destinations!
Glacier Bay National Park, Alaska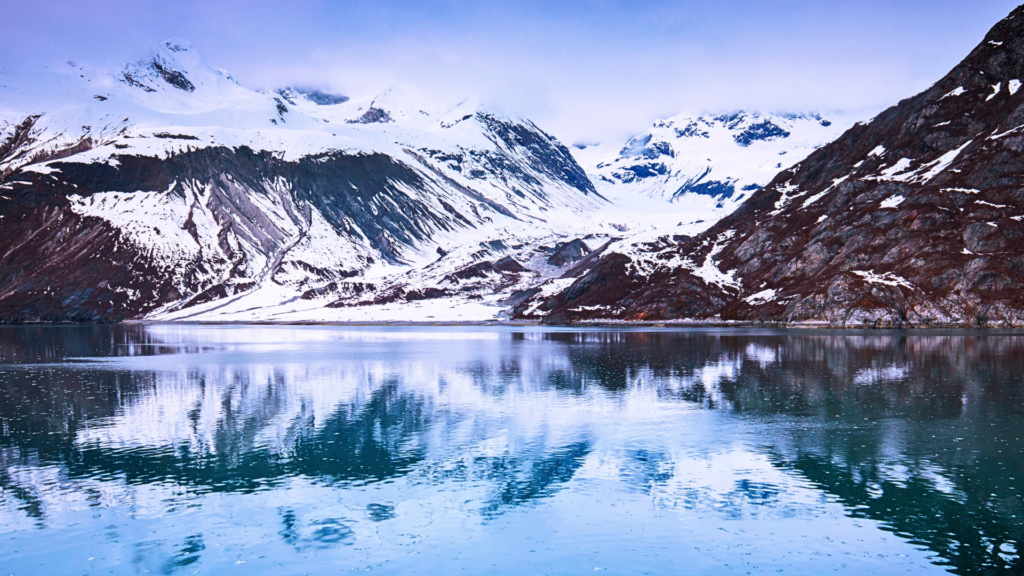 Welcome to the breathtaking Glacier Bay National Park, one of the best spots for kayaking in the USA. Located in Alaska, this park is a true adventure paradise, boasting a unique combination of spectacular glaciers, flourishing wildlife, and serene waters.
While kayaking through the crystal-clear bays, you'll be surrounded by towering snow-capped mountains that will leave you in awe. You can choose from various routes, from short-day trips to multi-day expeditions, depending on your skill level and preference. Don't forget to keep an eye out for the incredible marine wildlife, including humpback whales, sea otters, and harbor seals.
Okefenokee Swamp, Georgia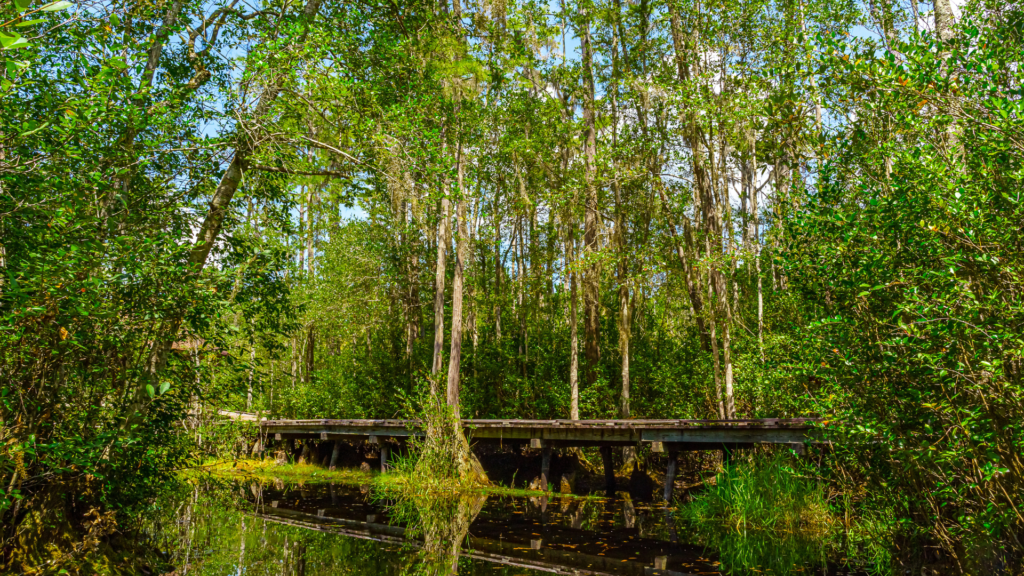 Next up is the Okefenokee Swamp, a magical place located in Georgia. This enormous wetland is the largest blackwater swamp in the United States, spanning an impressive 700 square miles. As you kayak through the serene waterways, you'll be surrounded by lush cypress forests, enchanting Spanish moss, and the sounds of nature.
The swamp is home to diverse wildlife, including alligators, turtles, and various species of birds. There are numerous paddling trails available for you to explore, ranging from easy routes for beginners to more challenging paths for experienced paddlers. Don't miss the chance to experience the beauty and tranquility of this amazing place!
Lake Powell, Arizona/Utah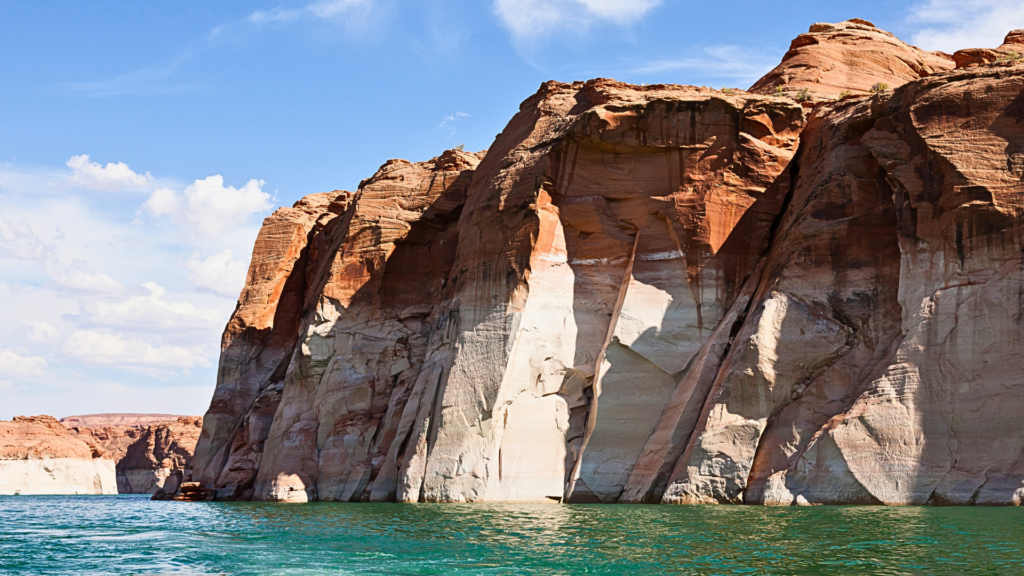 Last but not least, we have the stunning Lake Powell, which lies on the border of Arizona and Utah. This man-made reservoir is a true gem, with its deep blue waters, striking red rock formations, and over 2,000 miles of shoreline. Lake Powell offers countless opportunities for kayaking and canoeing, with numerous hidden canyons, coves, and inlets for you to discover.
You can choose to embark on a guided tour or venture out on your own, exploring the lake's many natural wonders at your own pace. Be sure to visit iconic spots like Antelope Canyon, Rainbow Bridge, and Padre Bay while you're there. With its captivating beauty and diverse landscapes, Lake Powell is truly a kayaker's dream destination.
Green River, Utah 😊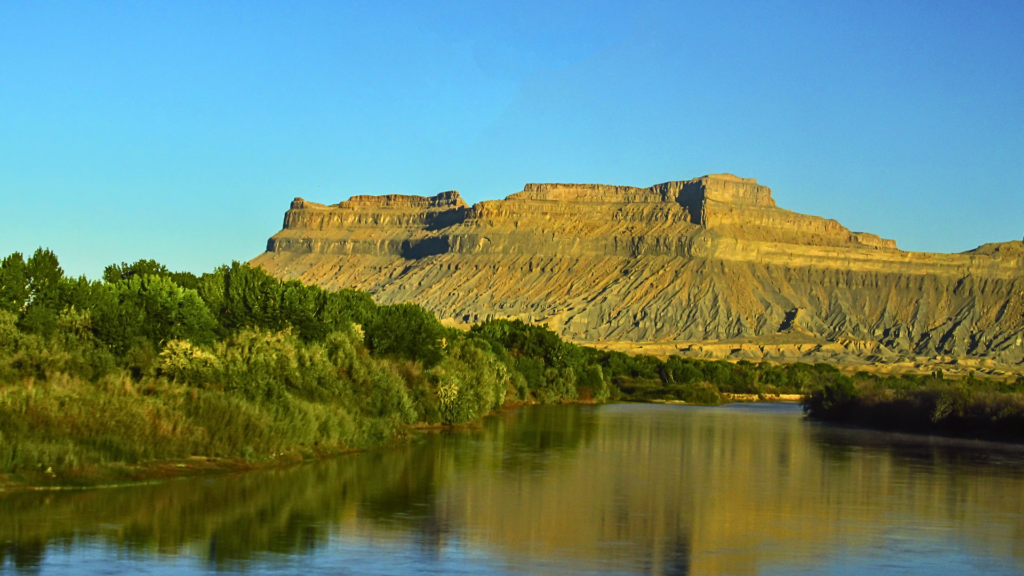 Green River in Utah is a true paradise for kayaking and canoeing enthusiasts. With its stunning red rock canyons and diverse wildlife, it offers a one-of-a-kind experience that you'll never forget. You can choose from a variety of trips, ranging from a few hours to several days, depending on your preference and skill level.
Along the way, you'll encounter serene flatwater sections as well as some exciting whitewater rapids. The most popular section for kayaking is the 120-mile stretch from the town of Green River to the confluence with the Colorado River.
Along this route, you'll be surrounded by breathtaking scenery and have the opportunity to explore fascinating side canyons, ancient rock art, and even camp under the stars. It's a magical experience that will leave you in awe of the natural beauty of the United States.
Adirondack Park, New York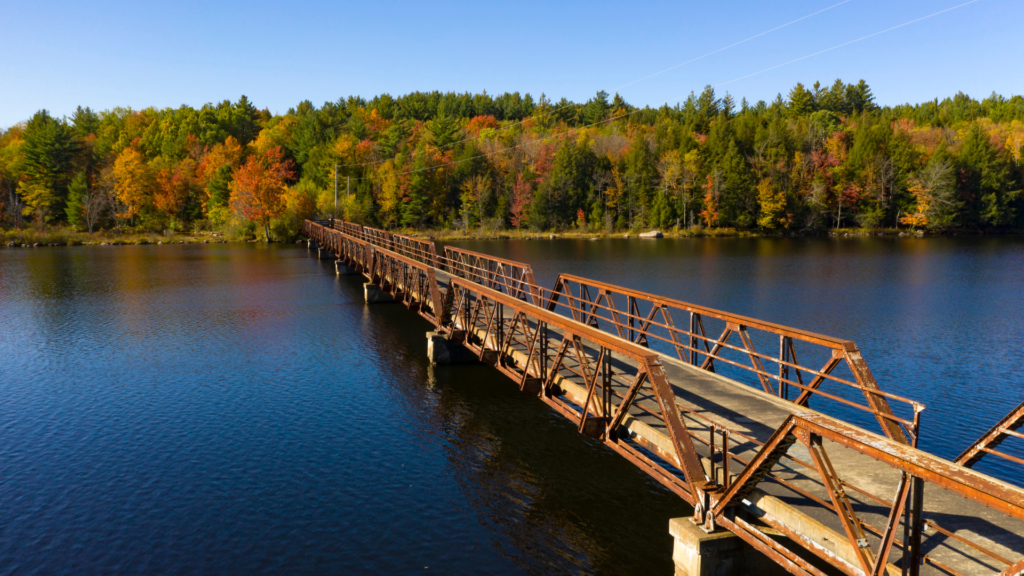 Adirondack Park in New York is the largest park in the contiguous United States, spanning more than six million acres. With over 3,000 lakes and ponds and 30,000 miles of rivers and streams, it's a dream come true for kayaking and canoeing enthusiasts.
There's something for everyone here, from calm, peaceful lakes perfect for beginners to thrilling white water rapids for adrenaline junkies. Popular destinations within the park include the Saranac Lakes, the St. Regis Canoe Area, and the Raquette River.
As you paddle through the pristine waters, you'll be surrounded by lush forests, rugged mountains, and abundant wildlife. With numerous campgrounds and outfitters available, you can easily plan a multi-day trip to explore the breathtaking beauty of the Adirondacks.
Congaree National Park, South Carolina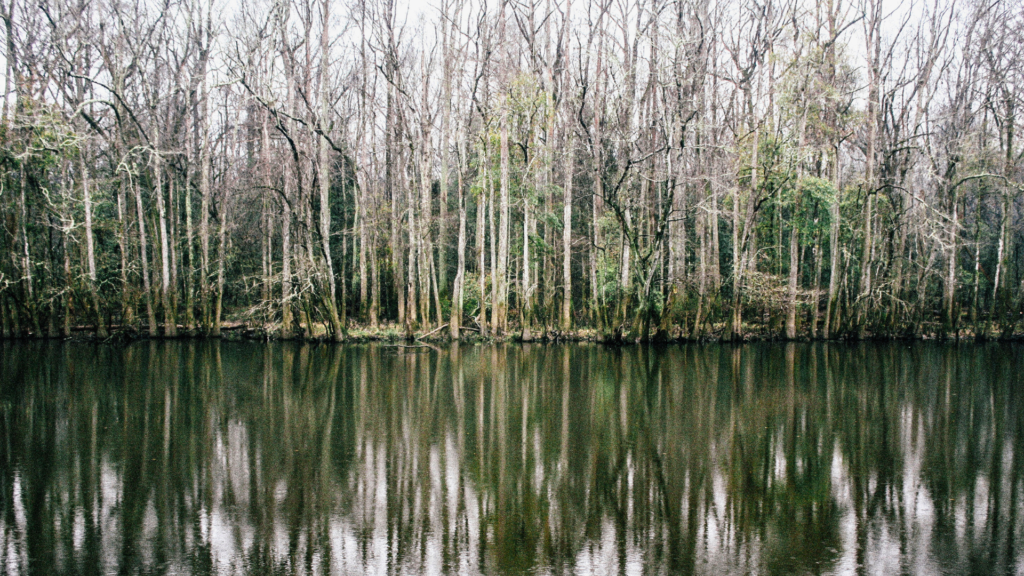 Congaree National Park in South Carolina is a hidden gem that offers a unique kayaking and canoeing experience. Home to the largest remaining expanse of old-growth bottomland hardwood forest in the US, the park features a diverse ecosystem with towering trees, swampy wetlands, and abundant wildlife.
One of the best ways to explore this captivating environment is by paddling through the park's 20-mile marked canoe trail called Cedar Creek. As you meander along the slow-moving waters, you'll be immersed in the tranquility of the forest and have the chance to spot deer, turtles, otters, and even alligators.
The park also offers guided canoe tours led by knowledgeable park rangers, which can provide you with a wealth of information about the history and ecology of the area. Congaree National Park is a magical place that will leave you feeling a deep connection with nature and eager to return for more adventures.
Cheney Reservoir, Kansas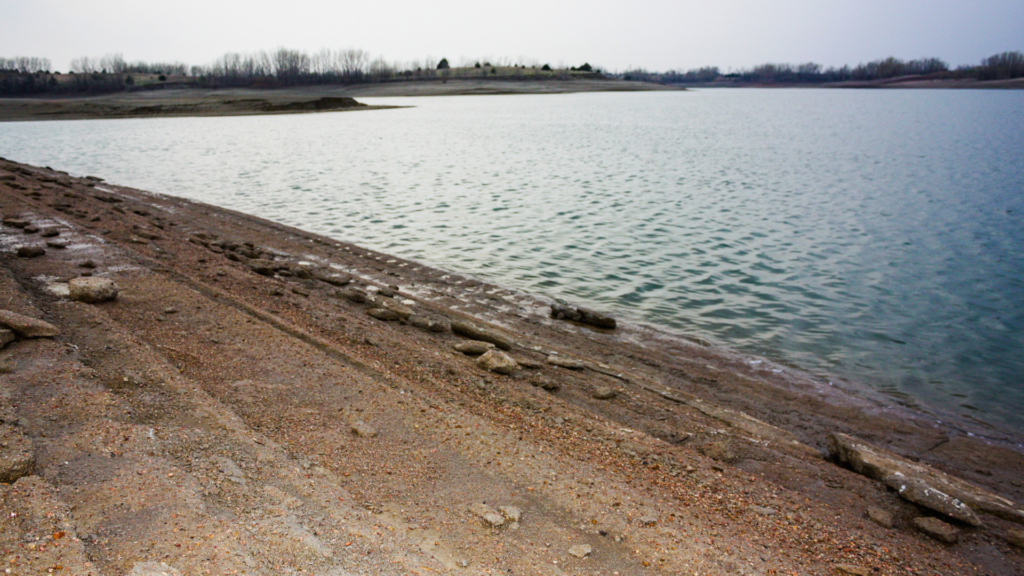 Located in south-central Kansas, Cheney Reservoir is a popular destination for outdoor enthusiasts. This beautiful lake offers a serene environment for kayaking and canoeing, surrounded by picturesque landscapes and an abundance of wildlife.
With over 9,500 acres of water surface, there's plenty of space to paddle and explore the various coves and inlets. Plus, with well-maintained facilities and camping options around the reservoir, you can easily turn your kayaking adventure into a weekend getaway.
Conclusion
Here are the best places in the USA to go kayaking for people of all skill levels. In the United States, you can find everything from the thrill of whitewater rapids to the peace and quiet of lakes and the beauty of seaside caves. For many, kayaking is more than just a sport. It's a way to connect with nature, find peace, and feel the thrill of discovery.
Remember to take care of the earth, pack your gear, and get ready for your trip. Safety should always come first, and it's important to follow the rules and laws to keep these beautiful places safe.
The Best Rivers For Kayaking in the United States TOP 30