5 Best Kayak Trolling Motors For Kayaks
Kayak fishing has gained immense popularity in recent years and for a good reason. It offers anglers a unique and peaceful way to enjoy their favorite hobby while exploring new waters. However, paddling a kayak for long distances can be tiring, especially when you're trying to focus on fishing.
That's where kayak trolling motors come in! In this blog, we'll take a look at some of the best kayak trolling motors available, making your fishing experience more enjoyable and efficient.
Top Best Kayak Trolling Motors
Newport Vessels Kayak Series Trolling Motor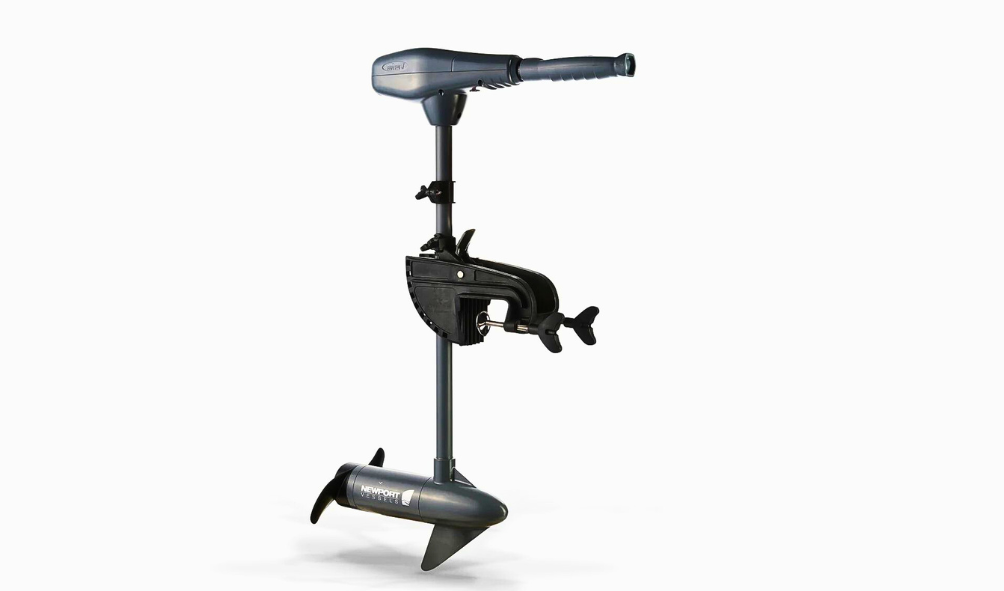 Newport Vessels is known for its high-quality trolling motors, and their Kayak Series is no exception. This trolling motor is specifically designed to fit most kayaks and canoes, providing excellent performance and efficiency. With a 36-pound thrust, it can propel your kayak effortlessly through the water. Its saltwater-resistant components ensure durability, while the 5 forward and 3 reverse speed settings allow for easy maneuverability.
Watersnake T24 ASP Trolling Motor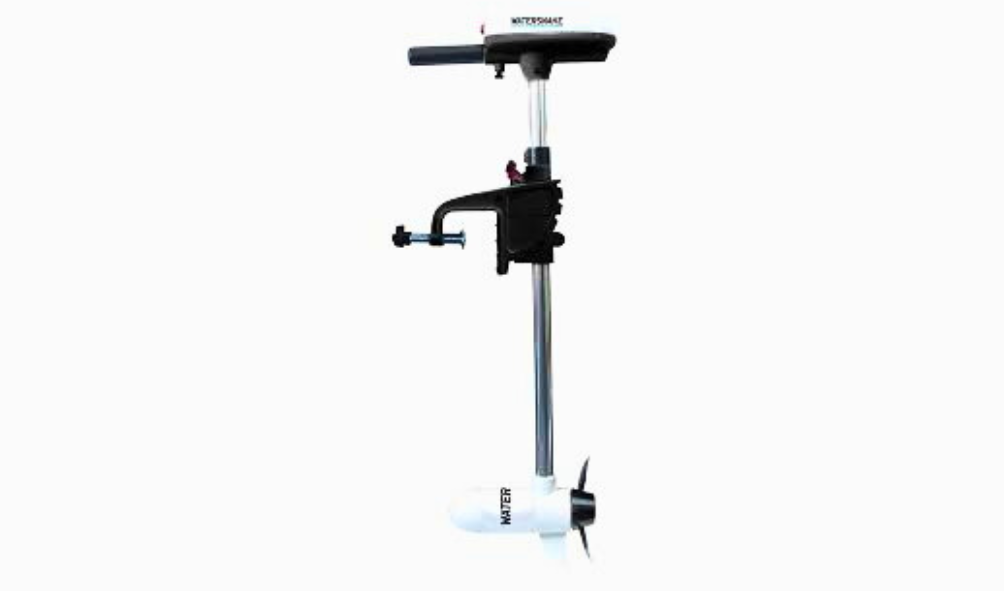 The Watersnake T24 ASP is a lightweight and compact trolling motor that's perfect for smaller kayaks and canoes. Its 24-pound thrust ensures smooth and quiet operation, making it suitable for both freshwater and saltwater fishing. The motor is easy to install and comes with high and low-speed control, allowing you to adjust according to your needs.
Minn Kota Endura C2 Trolling Motor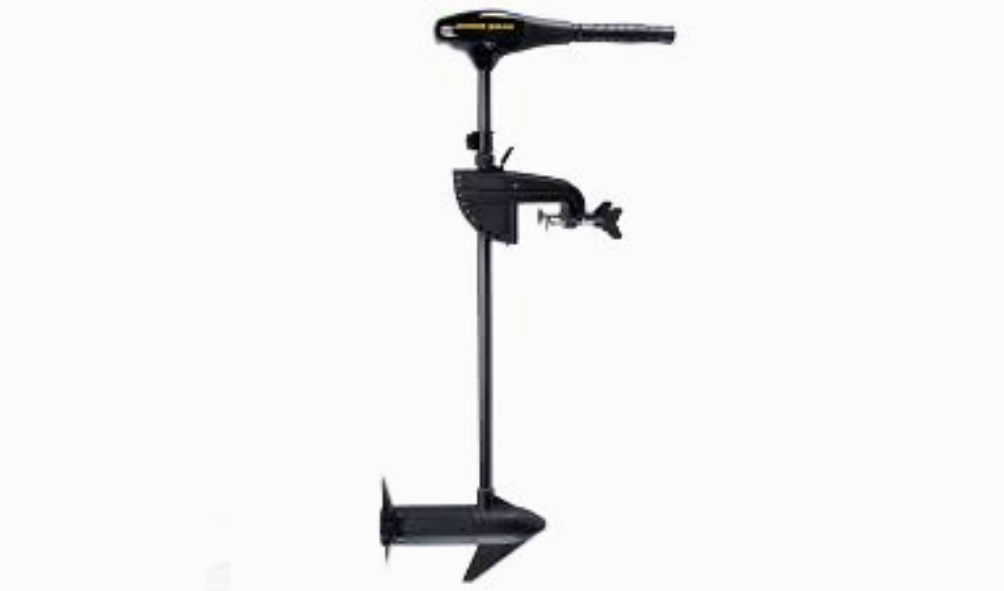 Minn Kota is a well-known brand in the trolling motor industry, and their Endura C2 series is a popular choice among kayak anglers. With a range of thrust options from 30 to 55 pounds, you can choose the perfect motor for your kayak size and fishing needs. Its 6-inch telescoping handle provides comfortable steering, and the 5 forward and 3 reverse speed settings offer excellent control over your kayak.
MotorGuide Xi3 Kayak Trolling Motor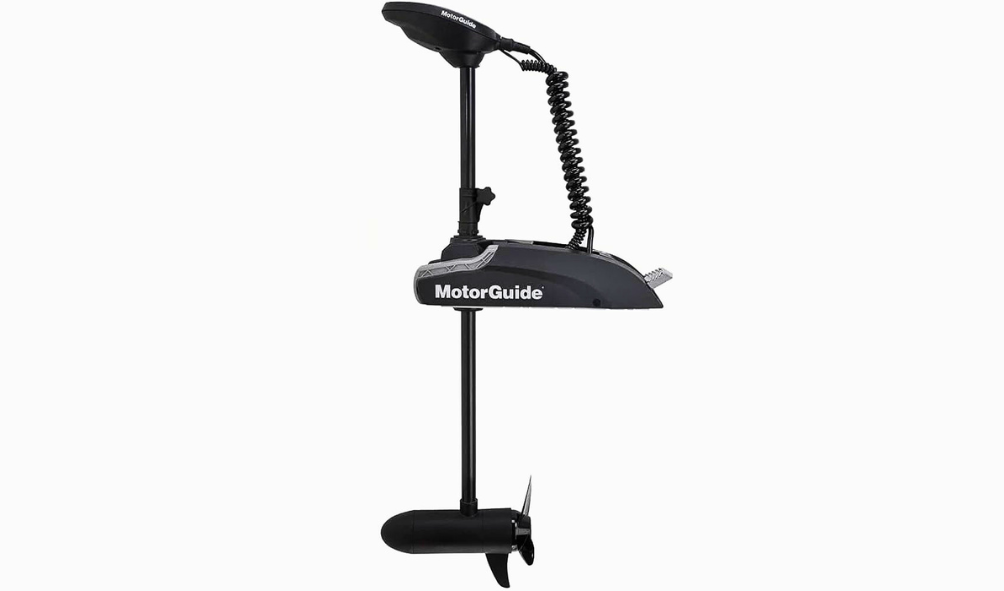 The MotorGuide Xi3 is a feature-packed trolling motor designed for serious kayak anglers. Its wireless control system allows you to operate the motor from anywhere in your kayak, providing convenience and flexibility. The motor is available in different thrust options, and its quiet and efficient operation ensures minimal disturbance to the fish. Its GPS-enabled features, such as anchor lock and route recording, make it a top choice for advanced anglers.
Haswing Cayman B Bow Mount Trolling Motor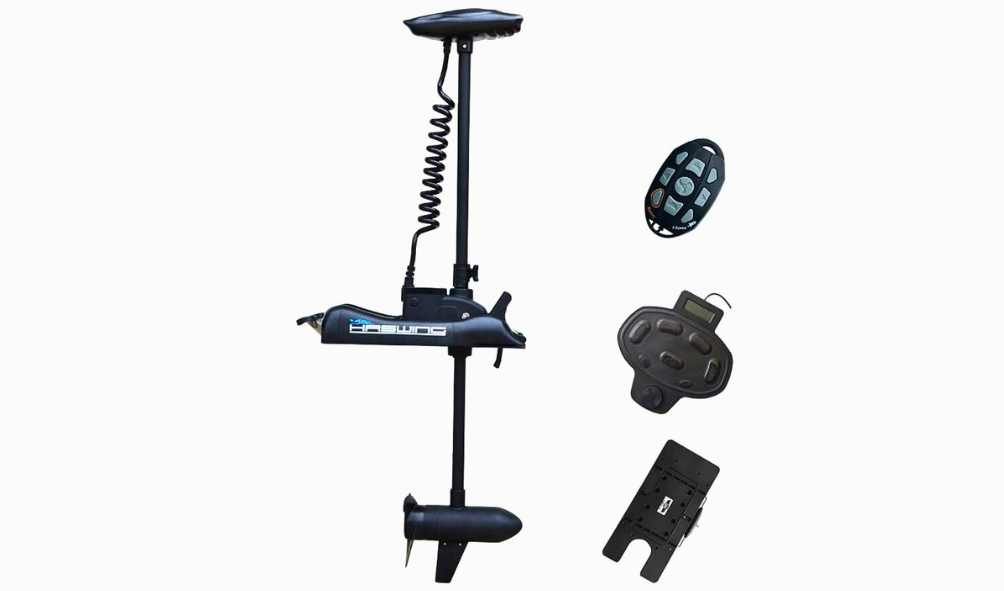 Although not specifically designed for kayaks, the Haswing Cayman B Bow Mount Trolling Motor is an excellent option for those looking to mount their motor at the front of their kayak. The 55-pound thrust motor offers powerful performance, and its wireless remote control allows for easy maneuvering. Its durable design and corrosion-resistant components ensure a long-lasting motor that can withstand the harsh conditions of both freshwater and saltwater fishing.
saltwater kayak trolling motor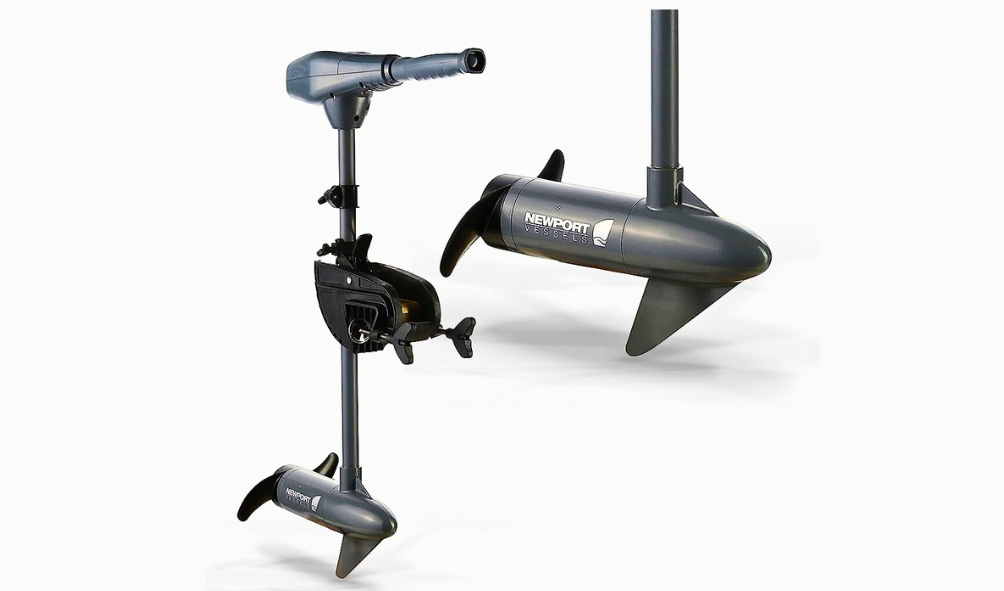 Trolling motors are an essential part of any saltwater kayaking experience, allowing you to explore further and faster. These motors come in a variety of types, each with its own unique features and mounting options.
From the lightweight and maneuverable transom-mounted trolling motors to the more powerful and durable bow-mounted motors, there is a motor to suit every kayaker's needs.
Types of Saltwater Kayak Trolling Motors
Leaving the shore and venturing out into the open ocean, you need a trusty trolling motor to take you through the waves. Saltwater kayak trolling motors come in two main types: electric and gas. Electric trolling motors can be powered by a deep-cycle battery or a solar panel and are typically quieter than gas motors.
The power and speed of an electric trolling motor are determined by the voltage in volts and the thrust in pounds. Gas motors offer more power and speed, but they are louder and require more maintenance. Understanding the differences between the two types of motors is an important step in choosing the right one for your saltwater kayaking adventures.
lightweight trolling motor for kayak
Lightweight motors offer a great advantage when it comes to choosing a trolling motor for a kayak. With their low weight and high thrust, they can help propel a kayak through the water with ease. Speed control options allow users to adjust the motor to their preferences, allowing for a comfortable and enjoyable experience on the water.
Lightweight Motors
Faded are the days of bulky, clunky trolling motors on kayaks. With technological advances come improved designs, and the ability for a lightweight motor to have just as much power as a heavier one. Lightweight trolling motors for kayaks make it easier for one to maneuver through the water with less resistance, and provide improved stability and maneuverability.
Thrust
For most kayakers, a motor with a thrust of 30 to 50 lbs. is sufficient. Motors in this range are lightweight to carry and easy to transport. They also provide enough power for most kayaking activities.
If you're in deeper water, you may want to consider a motor with a higher thrust. With a higher thrust motor, you can maintain control of your kayak even in strong currents or windy conditions.
Speed Control
Speed is an important factor when it comes to operating a kayak with a trolling motor. Fortunately, lightweight motors come equipped with a range of speed settings, allowing the driver to tailor their journey to the situation. With the ability to choose from low, medium, and high speeds, the driver can control the motor's output to make the most of the trip, no matter what the conditions.
kayak trolling motor mount
When outfitting a kayak with a trolling motor, there are several types of motor mounts to consider. Depending on the size and weight of the motor, materials such as aluminum, stainless steel, and plastic can be used to support the rig. The position of the mount is also important, as it needs to be securely attached to the kayak.
Types of Motor Mounts
After researching the perfect Minn Kota kayak motor for your needs, the next step is to find the right mount to secure your motor to your kayak. Motor mounts come in many different styles and materials, so it's important to pick the right one for your setup.
Motor mounts come in two main types: clamp-on and bolt-on. Clamp-on mounts are the most popular type due to their ease of installation and their ability to be adjusted to fit almost any kayak. Clamp-on mounts are composed of two parts, a base and a clamp, which attach to either side of the kayak's gunwale.
The base allows the motor to be securely attached and the clamp is designed to prevent the mount from slipping. Bolt-on mounts are a more permanent option as they require drilling holes into the kayak's body. The base of the mount is first attached to the kayak and then the motor is bolted to the base.
No matter which type of mount you choose, it's important to make sure the material is strong and durable. Motor mounts are typically made from aluminum or stainless steel to ensure longevity and protection against corrosion.
Furthermore, the mount should be designed to fit your specific motor and kayak, so make sure to double-check the size and shape before making your purchase. Lastly, be sure to position the mount in a location that will allow for maximum propulsion and maneuverability.
Motor Mount Materials
Moving on from kayak motor types, motor mount materials are an important factor to consider when choosing the right kayak trolling motor. Motor mount materials can range from plastic to metal, and the material chosen depends on the type of boat and the motor size.
Plastic mounts are made of lightweight materials and are often more cost-effective than metal mounts. They are designed to provide a secure, lightweight, and stable connection between the motor and the boat. They are also easier to install and remove than metal mounts, making them great for those who are often on the go.
Metal mounts are often more expensive than plastic mounts, but they provide a more stable and secure connection. They are usually designed for larger motors and due to their heavy-duty construction, they can handle more rough conditions. They are also able to withstand more torque from larger motors, making them perfect for larger boats.
Overall, the material that is chosen for a motor mount will depend on the type of boat and motor size. Both plastic and metal mounts provide a secure connection between the motor and the boat, making sure that the motor is safe and secure while in use.
Mount Position
Having the right mount for your kayak trolling motor means you can spend more time enjoying the water and less time worrying about your motor. When it comes to the position of the mount, you have three main options.
One option is a transom mount. This type of mount attaches to the transom of the kayak, near the stern. This is the most common type of mount and offers the greatest stability. It also allows you to adjust the motor's angle of attack for more control when maneuvering in tight spaces.
Another option is a bow mount. This type of mount attaches to the bow of the kayak, near the front. It offers the most control when maneuvering in tight spaces and is also great for fishing in shallow areas. The downside is that it can be difficult to install and adds weight to the front of the boat.
Finally, there is a deck mount. This type of mount attaches to the deck of the kayak near the stern. It is easier to install than the bow mount and doesn't add too much weight to the boat. The downside is that it offers less control when maneuvering in tight spaces.
No matter what type of mount you choose, it's important to make sure it is securely attached and that you have the right hardware and tools for the job. By taking the time to find the right mount for your kayak trolling motor, you can enjoy a great day on the water without worrying about your motor.
Conclusion
Best Kayak trolling motors are a great addition to any kayak enthusiast's arsenal. They provide a reliable source of power to get you to your destination with ease. With a wide variety of motors available, from saltwater to lightweight models, there is sure to be one perfect for your needs.
Whether you're looking for a spot lock motor or a mountable kayak motor, you can find the right motor for you with careful consideration. From the popular Minn Kota kayak motor to the Newport Vessels kayak trolling motor, you can find the perfect motor for your needs. With the right kayak motor, you can take your kayaking adventures to the next level.
Best Trolling Motor For Kayaks 2023 | Top 5 Trolling Motor For Kayaks