Kayaking For Non-Swimmers | Pro Tips & Techniques
Kayaking is a fun and exciting outdoor activity that people of all ages and skill levels can enjoy. However, getting into a kayak and paddling out into the water can be intimidating for non-swimmers.
The good news is that, with the correct advice and practice, kayaking can be an enjoyable and secure activity for those who cannot swim.
Everything you need to know about kayaking for non-swimmers, such as the finest equipment, tactics for remaining safe on the water, and how to gain confidence as a paddler.
Choosing the Right Gear and Kayaking for Non-Swimmers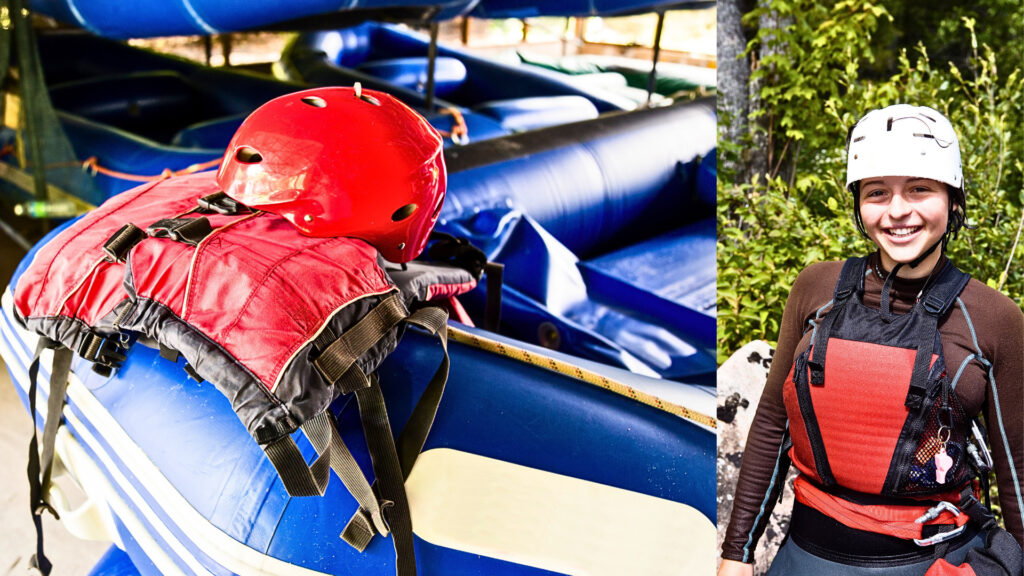 Kayaking is a fun and entertaining activity that can be enjoyed by individuals of all ages and abilities. You can join in kayaking even if you don't know how to swim. But, safety is paramount, and it is critical to select the correct kayak and gear to guarantee a safe and enjoyable trip. In this essay, we'll go over some crucial variables to consider while selecting a kayak and non-swimmer gear.
First and foremost, select a stable kayak that is less likely to flip over. Non-swimmers like sit-on-top kayaks because they are broader and more stable than sit-inside kayaks. A personal flotation device (PFD) is also essential for safety. It's also a good idea to wear clothes that dry quickly and wear water shoes.
Taking Kayaking Lessons
Another vital step to ensure safety and confidence is to take kayaking instruction. Several kayaking schools and instructors provide non-swimmers with courses that focus on safety practices and fundamental paddling abilities. Non-swimmers may learn to kayak safely and comfortably with adequate instruction and coaching.
Paddling with a Partner
Paddling with a buddy allows non-swimmers to enjoy kayaking while providing additional safety and support. It is critical to communicate properly and operate as a team while paddling with a partner. It is also critical to select a partner that is knowledgeable and comfortable with kayaking.
Staying Close to Shore
Another strategy for non-swimmers to keep safe while kayaking is to stay near to shore. Being near the coast allows you to easily swim or wade to safety in the event of an emergency. It is critical to avoid locations with strong currents or choppy waves.
Learning Basic Paddling Techniques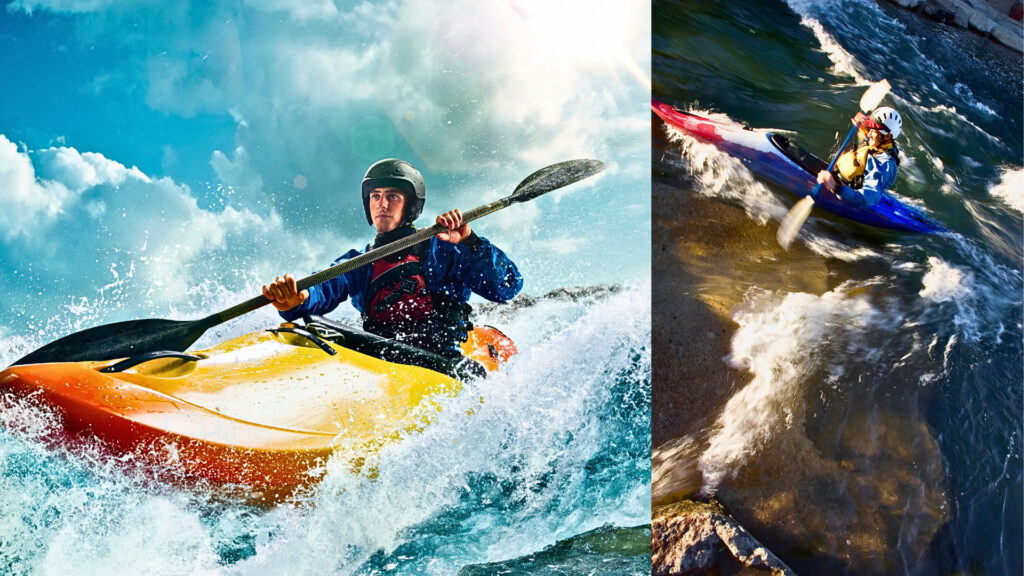 Learning Basic Paddling Techniques for Non-Swimmers is crucial to ensure a safe and enjoyable kayaking experience. In this section, we will cover some essential paddling techniques that non-swimmers can use to navigate the water effectively.
By practicing these basic techniques, non-swimmers can build confidence and skills to enjoy kayaking.
Safety Tips for Non-Swimmers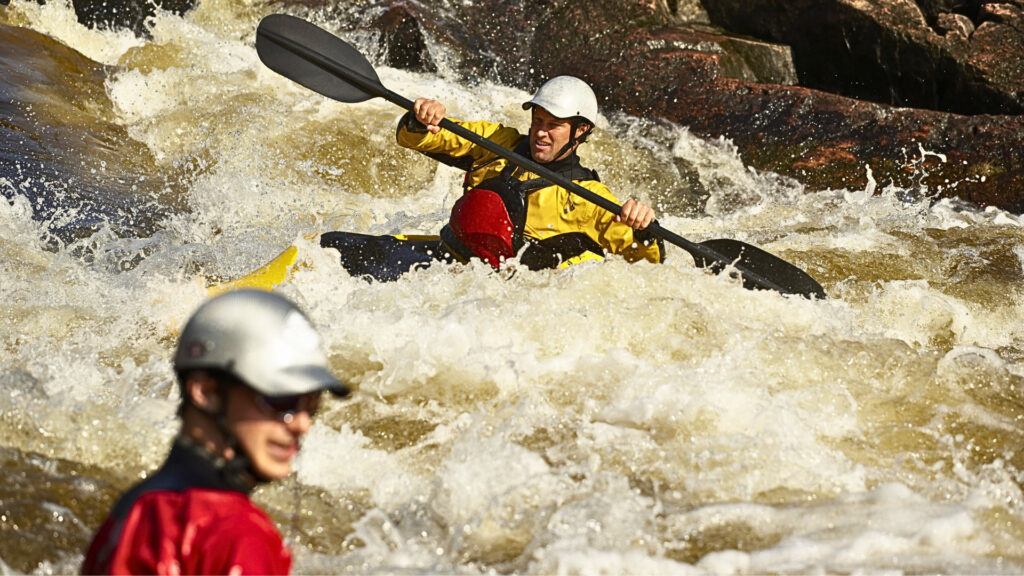 Kayaking can be a fun and exciting activity for people of all skill levels, including non-swimmers. However, it's important to take extra precautions to ensure your safety on the water. Here are some safety tips for non-swimmers:
By following these tips, non-swimmers can safely enjoy the sport of kayaking.
Building Your Confidence as a Paddler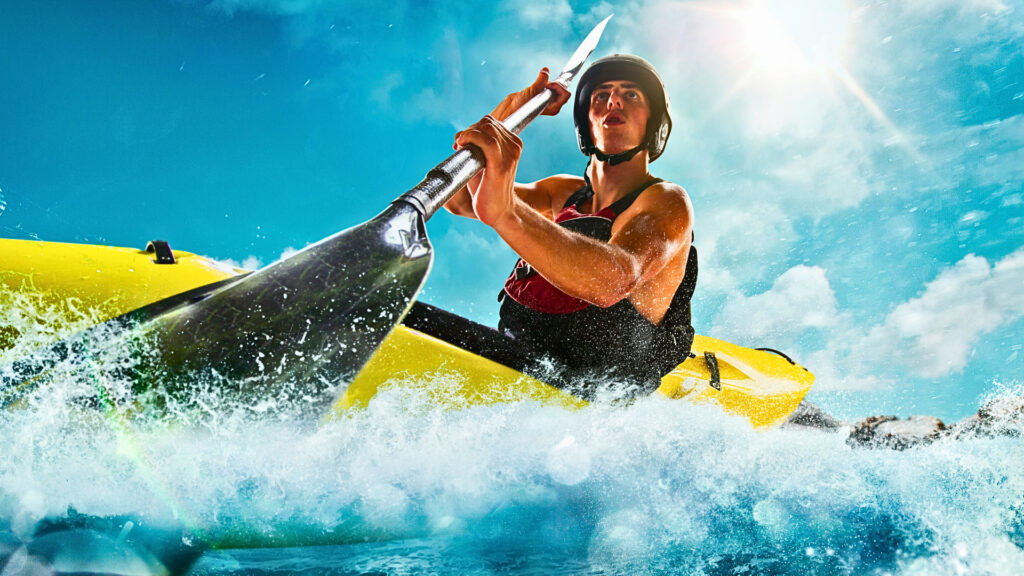 Kayaking is a great way to enjoy the outdoors, but for non-swimmers, it can be a daunting experience. However, with the right mindset, gear, and training, non-swimmers can still enjoy the joys of kayaking. Building your confidence as a paddler is the first step to a successful and enjoyable kayaking experience. Here are some tips on how to do just that:
Remember, kayaking is all about having fun and enjoying the outdoors. By taking the time to build your confidence, you can have a safe and enjoyable experience on the water.
FAQ's
Is kayaking good for beginners?
Kayaking is an excellent pastime for beginners. Kayaking is simple to learn, and numerous varieties of kayaks are available for different ability levels.
Is kayaking very difficult?
Kayaking can be tough, but it is not necessarily difficult. Acquiring good technique and abilities takes time and practice, but most individuals can become excellent kayakers with sufficient effort.
Is a kayak easy to flip?
Kayaks may easily flip if the paddler is inexperienced or lacks proper balance. Most kayaks, on the other hand, are built to be sturdy and capable of handling standard paddling conditions without flipping over.
What are the disadvantages of kayaking?
The possibility for harm, if necessary, safety precautions are not taken, the requirement for suitable clothing and equipment, and the constraints on where and when you may kayak are all downsides of kayaking.
Do you need swimwear for kayaking?
During kayaking, it is advised that you wear a swimsuit or other water-appropriate apparel. This will allow for greater comfort and mobility while on the water. It is also critical to carry a personal flotation device (PFD) for safety.
Conclusion
Kayaking may be a pleasant and gratifying exercise for people of all ability levels, even those who are unable to swim. Non-swimmers can enjoy kayaking in calm waters by selecting the correct kayak and gear, learning basic paddling skills, and following safety precautions.
It's critical to take your time building confidence as a paddler and not push yourself too far. Non-swimmers may safely and pleasantly experience the beauty of nature from the water if they keep these guidelines and approaches in mind.
Always emphasize safety and follow the advice of experienced kayakers and specialists in the industry. Kayaking can be a fascinating and unforgettable experience for non-swimmers with the proper training and mentality.