Best Kayaking Spots in Stockholm | You Need To Know
Stockholm is one of the most beautiful cities in the world, with its sprawling archipelago and stunning vistas. Kayaking is one of the best ways to take in the city's breathtaking scenery. The crystal-clear waters of the archipelago provide a unique opportunity to get up close and personal with the landscape.
The capital of Sweden is a kayaker's paradise, with its hundreds of islands, lakes, and canals. From a kayak, you can explore the city's history and take in the amazing views of its natural beauty.
You can paddle around the islands, discovering hidden gems and admiring the beauty of the city from the water. With its vibrant culture, rich history, and stunning views, kayaking in Stockholm is an unforgettable experience that will leave you wanting more.
Top Best Kayaking Spots in Stockholm
Djurgårdsbrunnsviken is a paradise for kayakers, offering stunning views of the city skyline and the surrounding nature. Lake Mälaren is an ideal location for kayaking with its clear, calm waters. Långholmen is a tranquil spot, with sheltered coves and hidden islands awaiting exploration.
Djurgårdsbrunnsviken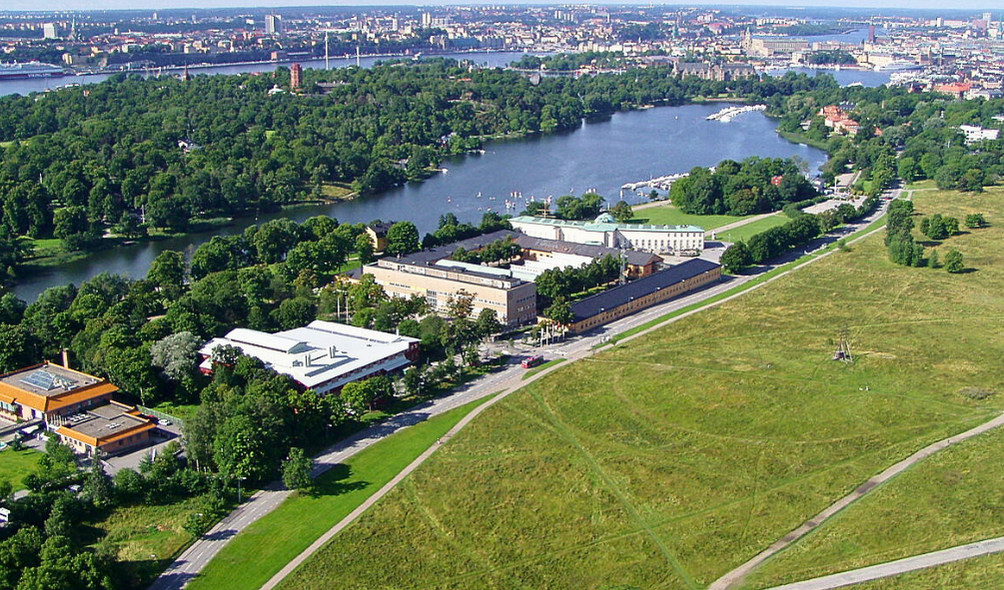 Transitioning to the next place of kayaking, Djurgårdsbrunnsviken offers a breathtaking experience for those who are interested in a little outdoor adventure. Located in the heart of Stockholm, this lake offers a picturesque view of the city's skyline and the tranquil waters are perfect for kayaking.
The lake is surrounded by lush greenery that adds to the beauty of the lake. It is also home to many species of birds and wildlife, making it an ideal spot for birdwatchers. In addition, the lake is conveniently located near many of Stockholm's popular attractions, such as the Vasa Museum and Skansen Open-Air Museum.
The waters of Djurgårdsbrunnsviken are calm and clear, making it an ideal spot for kayaking. There are a variety of kayaking routes available, ranging from short and leisurely trips to more challenging expeditions. The lake has a few islands that can be explored, as well as some hidden bays and coves.
Kayakers should also take advantage of the nearby picnic areas and take some time to relax and enjoy the views. There are also numerous opportunities for fishing, canoeing, and swimming, making it an ideal spot for a variety of outdoor activities. Whether you are looking for a quiet retreat or a more adventurous experience, Djurgårdsbrunnsviken is sure to provide an unforgettable experience.
Lake Mälaren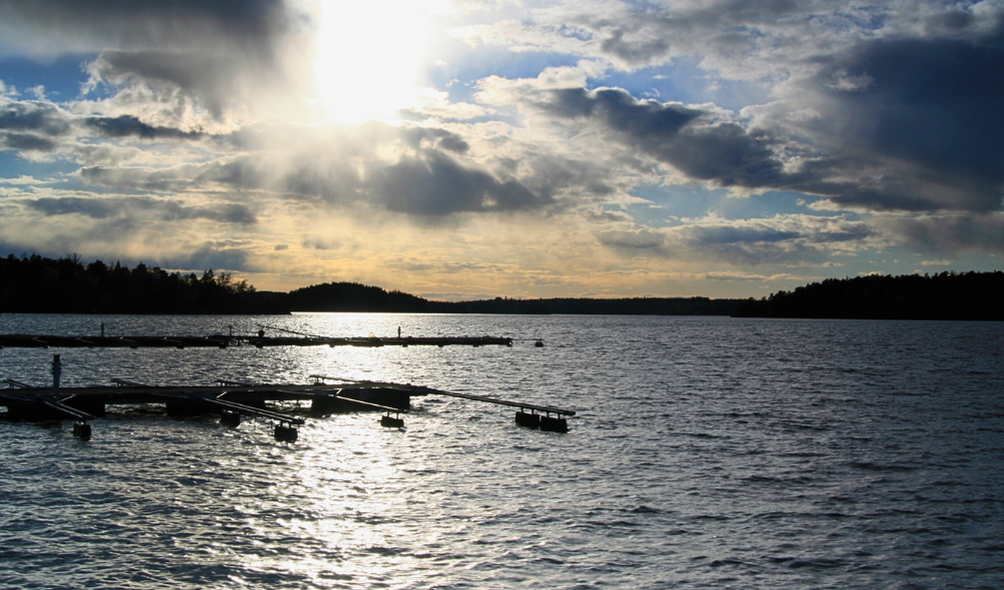 Amidst the hustle and bustle of Stockholm, there is a tranquil respite waiting for kayakers to explore. Lake Mälaren is a stunning lake that offers adventurers a unique chance to take in the beauty of this region. Its wide expanse of calm water is encircled by lush green islands, which are home to a variety of birds and wildlife.
The lake is also part of the vast network of waterways that connects Stockholm to the Baltic Sea, providing kayakers with endless opportunities to explore.
The lake is surrounded by several well-maintained parks, providing plenty of places for beginner or expert paddlers to launch their boat. There are several marinas and boat ramps along the shore, making it easy for kayakers to access the lake. Kayakers can also find plenty of sheltered coves and inlets to explore, providing a great way to get away from the hustle and bustle of the city.
In addition to the spectacular scenery, kayakers can also take in some of Stockholm's cultural attractions. There are several historic churches and buildings along the shoreline, providing a unique glimpse into Sweden's past. The lake is also home to natural attractions such as the iconic Drottningholm Palace, which overlooks the lake.
For those looking for an unforgettable kayaking experience, Lake Mälaren is the perfect place. With its calm waters, lush green islands, and plentiful cultural attractions, kayakers can explore the lake with ease. Whether you're a beginner or an expert kayaker, Lake Mälaren is the perfect place to take in the beauty of Stockholm and its surrounding area.
Långholmen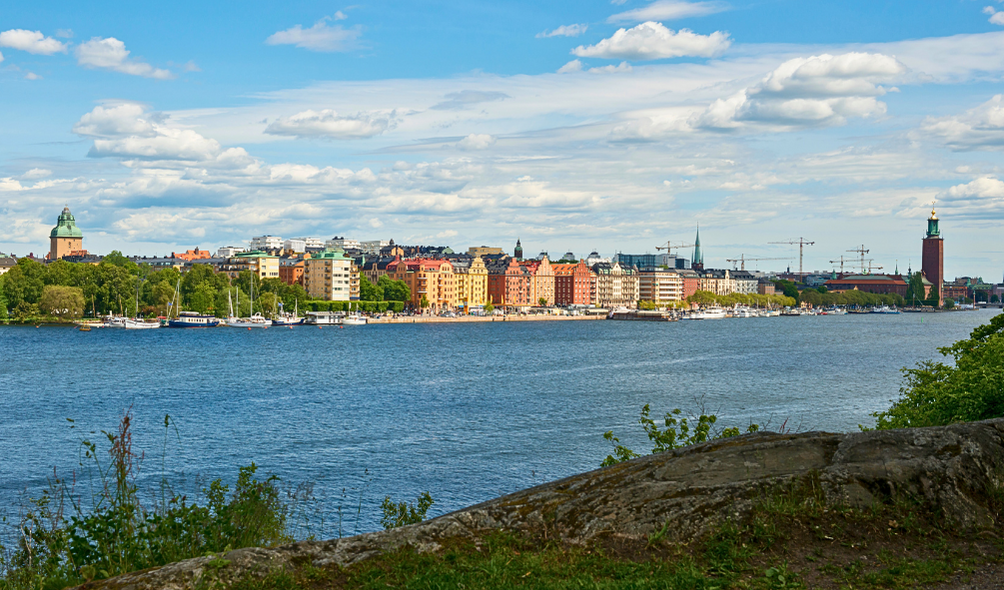 Drawing an ideal backdrop for Canoeing in Stockholm, Långholmen provides a unique and unforgettable experience for paddlers. This small island is located in the heart of the city and is surrounded by the waters of Lake Mälaren. The idyllic shorelines of this area offer stunning views of the city skyline, providing a breathtaking setting for a kayaking adventure.
The waters of Långholmen are known for their smoothness and tranquility, which makes them an ideal spot for those looking for a peaceful and relaxing kayaking experience. The waters are rich with wildlife, including sea birds, ducks, and even seals, so paddlers can expect to spot some interesting creatures along the way. The waters are also relatively shallow, making them a great choice for beginners or those who may not have much experience in kayaking.
The island also provides plenty of opportunities to explore its many nooks and crannies. With its numerous inlets, bays, and coves, kayakers can discover a vast array of hidden gems along the way. From secluded beaches to ancient ruins, this island is sure to be a source of awe and wonder.
Kayakers can also take a break from their paddling and explore the island's many walking trails, allowing them to take in the beauty of the surrounding landscape. For those looking for a bit more of an adventurous trip, Långholmen also offers plenty of opportunities for white-water kayaking.
With its numerous rapids, paddlers can enjoy a thrilling ride through the waters of the island. Whether you're a beginner or an experienced kayaker, Långholmen is sure to give you an unforgettable experience.
Stockholm Kayak Rental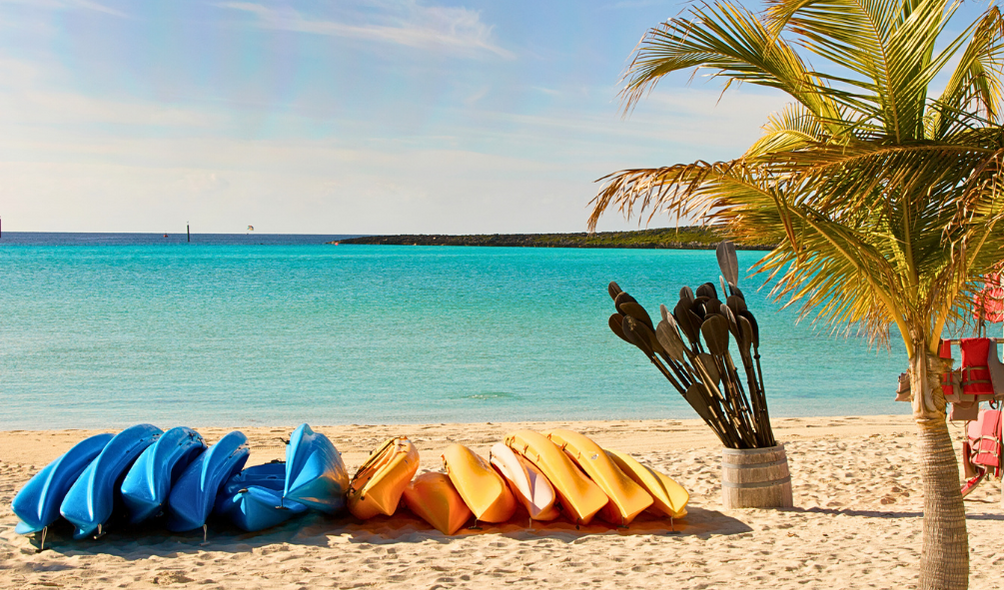 Those looking to rent a kayak in Stockholm have plenty of options, from the city's many picturesque lakes to the bustling harbor. Prices vary depending on the type of kayak desired, with a range of sizes and materials available, from single-person recreational kayaks to larger touring versions. Whatever the style of kayaking desired, Stockholm is sure to have the perfect rental spot.
Kayak Rental Locations in Stockholm
For those looking to experience kayaking in the beautiful city of Stockholm, there are a number of kayak rental locations available. From the city center to the outskirts, visitors can find kayaks of all shapes and sizes.
One of the top kayak rental spots in Stockholm is the popular Rålambshovsparken, located along the northern shore of Lake Mälaren. This beautiful park offers a variety of kayak sizes, perfect for a day on the lake, and plenty of space to explore. The park also offers a variety of landscapes, from woods and meadows to wide-open waters, allowing visitors to enjoy a diverse range of kayaking experiences.
For those looking for a more urban experience, the city center of Stockholm is home to a number of kayak rental locations. From the picturesque Skeppsholmen to the bustling Gamla Stan, kayakers can enjoy a unique mix of sights and sounds. The area around the Royal Palace is especially popular, with its canals and waterways providing a perfect setting for a day of kayaking.
Finally, another top kayak rental location in Stockholm is the waterfront of Södermalm. With its sandy beaches and tranquil waters, this area is perfect for a peaceful kayaking experience. The beach area is also full of restaurants and cafes, offering visitors the chance to take a break and enjoy a bite to eat after a day of paddling.
Cost of Kayak Rental
With a shimmer of sparkling waters, a rich array of sea life, and ample sunshine, kayaking is a magical experience. When you're ready to make it happen, it's time to consider the cost of kayak rental.
The cost of renting a kayak in Stockholm is typically based on the length of your rental period and the type of kayak chosen. Prices can vary significantly depending on the rental company, but most kayak rentals will cost anywhere from SEK 120 to SEK 200 per hour. Half-day rentals generally cost around SEK 500 and full-day rentals can cost up to SEK 800.
For a little extra, you can also rent additional items such as life jackets, paddles, and other safety equipment. This can add anywhere from SEK 25 to SEK 50 to your rental cost. For overnight trips, you may also be charged an additional fee for each additional day you rent the kayak.
For those on a tight budget, there are also some companies that offer discounted rates for multi-day kayak rentals. Be sure to compare different companies and rates to find the best deal for your needs. By keeping an eye out for special promotions and discounts, you can find good deals on kayak rentals in Stockholm.
Types of Kayaks Available
Having discovered some of the best places to kayak in Stockholm, the next step is to consider the types of kayaks available for rental. Depending on the purpose of the kayaking excursion, there are a range of options to choose from.
Those who are looking for a recreational kayak will find a variety of models to suit their needs. Sit-on-top kayaks are typically used for recreational purposes and are popular among beginners. These kayaks can be single or double-person models and are often designed with a wide body to provide better stability for those just getting used to kayaking.
For those who are looking for a more serious kayaking experience, there are sea kayaks that are designed for longer distances. These kayaks are typically longer and narrower than recreational models and provide increased speed, control, and comfort for longer trips. Sea kayaks often come with additional storage space for equipment and supplies.
Finally, those interested in whitewater kayaking will be able to find kayaks specially designed for this type of activity. These kayaks are typically shorter and wider than sea kayaks to provide increased maneuverability and stability in rough waters.
The decks of whitewater kayaks are also designed for quick draining, and some models come with extra features such as adjustable footrests and thigh straps for increased comfort and control.
Kayak Rental Stockholm Archipelago
Exploring the Stockholm Archipelago by kayak offers a unique experience. With a range of rental options available, visitors can choose from a variety of locations to explore and routes to take. Whether renting or bringing their own kayak, safety is paramount, with all necessary safety equipment and instructions provided.
Kayak Rental Options
For those looking to explore the Stockholm Archipelago, kayak rentals provide a convenient and enjoyable way to navigate the area's many islands and islets. With an array of options, from large, well-equipped rental centers to smaller, more personalized operations, adventurers are sure to find an option that suits their needs.
Locations and Routes
The islands of the archipelago provide a variety of routes and itineraries for kayakers to explore. From sheltered coves and quiet bays to open water and rocky outcrops, the islands offer something for every level of kayaker. The variety of routes and islands also allows travelers to customize their own kayaking trip, making the experience even more unique.
The archipelago also offers the opportunity to spot wildlife along the way. From seals and otters to osprey and herons, the waters of the archipelago are alive with a variety of animals. Kayakers can also spot the unique wooden fishing huts that dot the islands, a reminder of the archipelago's long history.
Safety and Equipment
From the bustling city of Stockholm to the peaceful archipelago, kayak rentals are a great way to explore the stunning landscape of Sweden. With the right safety and equipment, kayakers can experience the wonders of the sea without worry.
It is essential to wear the proper safety gear when kayaking. A life jacket must be worn while on the water, even if the kayaker is an experienced paddler. It is also important to bring along a whistle, which can be used if a kayaker finds themselves in distress. Additionally, a helmet is recommended in case of any accidents.
Kayak Stockholm Archipelago
Exploring the vast Stockholm Archipelago by kayak is an unforgettable experience. Rentals are available to those who are looking to explore the countless islands and coves of the region,
while well-marked paddling routes provide easy and safe navigation of the area. Furthermore, advanced navigation techniques such as the use of sextants can be used to navigate the area's more remote locations.
Kayak Rentals
Exploring the Stockholm Archipelago by kayak is a thrilling and memorable experience that many travelers flock to partake in. Renting a kayak is the most popular option for those wanting to make the most of their journey, and there are an array of kayak rentals available to suit a range of needs.
Before deciding on a kayak rental, however, it's important to consider the type of kayak, the length, and the size. The type of kayak varies depending on the type of water you will be navigating, and it is essential to choose the right type for the intended route.
The length of the kayak is also an important factor to consider when choosing a rental. A longer kayak can travel faster and further but is more difficult to control in tighter spaces. Shorter kayaks can easily maneuver and turn in tighter areas but are slower and less stable in rougher waters.
Finally, the size of the kayak is important to consider. Kayaks come in a variety of sizes, and choosing the right size for the person paddling it is essential. Too small a kayak will cause discomfort, while a kayak too big will be difficult and tiring to paddle.
By taking the time to consider these factors, kayakers can ensure they have the best experience possible while kayaking through the Stockholm Archipelago.
Paddling Routes
Exploring the archipelago by kayak is an exciting and rewarding experience. Many paddling routes can be taken which vary in length, difficulty, and landscape. For those who are new to kayaking, a guided tour is a great way to get to know the area and experience the best spots.
One of the most popular paddling routes is the circular tour around the island of Nämdö, located in the outer archipelago near Stockholm. This route takes paddlers past stunning scenery of white cliffs, small islands, and open sea. The route is suitable for all levels of kayakers as it is relatively short and there are no strong currents.
Navigation Techniques
Having the right knowledge of navigation techniques is key to a successful kayak trip in the Stockholm archipelago. Before embarking on the voyage, one must arm themselves with the necessary skills and information to safely traverse the various waterways.
Winter Kayaking Stockholm
For a successful winter kayaking trip in Stockholm, it is essential to be outfitted with the right clothing and gear. From a wool cap to a waterproof jacket, layering up is a must to combat the chill of winter winds.
Additionally, one should keep a watchful eye on the weather conditions and be mindful of any potential storms or cold fronts. Finally, the best kayaking routes in Stockholm can be found during the winter, including the stunning views of Gamla Stan and the archipelago.
Clothing and Gear
The chilly temperatures of the Stockholm Archipelago in winter can make for an invigorating kayaking experience, but only if you have the proper clothing and gear. To protect yourself from the cold, you must be prepared with the right items. Layering is key to keeping your body temperature regulated.
Start with a base layer of merino wool or synthetic materials that wick away moisture and keep you warm. This should be followed by a middle layer of fleece or wool—again, make sure to choose items that are breathable and provide warmth. Finally, a waterproof outer layer is essential to keep you dry and insulated.
A full set of waterproof pants and jackets should be worn to ensure that you stay dry and comfortable in the water. Make sure to choose items that are designed for kayaking, as they will provide a snug fit and offer more protection.
Kayaking Sweden
Kayaking in Sweden is a popular way to explore its many beautiful waterways. From the scenic canals of Stockholm to the serene lakes of the Swedish countryside, kayakers of all skill levels can find a route to fit their needs.
For those looking to kayak in Stockholm, there are several kayaking routes to explore and plenty of kayaking clubs to join. To ensure a safe and enjoyable experience, kayakers should always take necessary safety precautions such as wearing a life vest and bringing a map.
Kayaking Routes in Stockholm
Sweden is a kayaker's paradise, offering a variety of beautiful kayaking routes in Stockholm. From the canals of Gamla Stan to the archipelago of the eastern coast, kayaking through the city and its surrounding islands is an unforgettable experience.
The best way to explore the city is by taking a guided tour. Here, kayakers will be taken to the most picturesque spots of Stockholm, such as the small islands of Fjäderholmarna, the rocky shores of Skarpö, and the secluded beaches of Ornö. For those who prefer to be in the company of fellow kayakers, there are plenty of kayaking clubs in Stockholm.
No matter how experienced, kayakers should always take necessary safety precautions. It is important to check the weather conditions beforehand, as strong winds can make the waters difficult to paddle in. Additionally, a life vest and a whistle should be worn at all times.
Finally, it is also worth noting that kayaking is best done during the summer months, when the waters are calmer and the temperatures are more comfortable.
Kayaking Clubs in Stockholm
Exploring the waters of Sweden is an adventure that many kayakers are eager to embark on. With Stockholm as a gateway to the rest of the country, kayakers should consider joining one of the many kayaking clubs located in the city.
Whether new to the sport or a seasoned veteran, kayaking clubs in Stockholm offer a great way to explore the surrounding waters with the guidance and support of experienced paddlers.
Outdoor enthusiasts can find a variety of kayaking clubs in Stockholm, each of which provides kayakers with the opportunity to join group tours or gain knowledge on the best routes to take for solo paddling.
Kayakers can also take advantage of courses offered by some of the clubs, ranging from beginner to advanced, to hone their skills and become more confident in their paddling abilities.
Stockholm Adventures
Exploring Stockholm's wild beauty is an unforgettable experience. From the glistening waters of the Stockholm Archipelago where you can take a kayak out and explore hundreds of islands, to the boat tours that take you to some of the city's most iconic sights,
there is something for everyone when it comes to adventurous activities in Stockholm. For a unique experience, go kayaking in Lake Mälaren, where you can explore the beautiful nature and wildlife of the lake.
Kayaking in the Stockholm Archipelago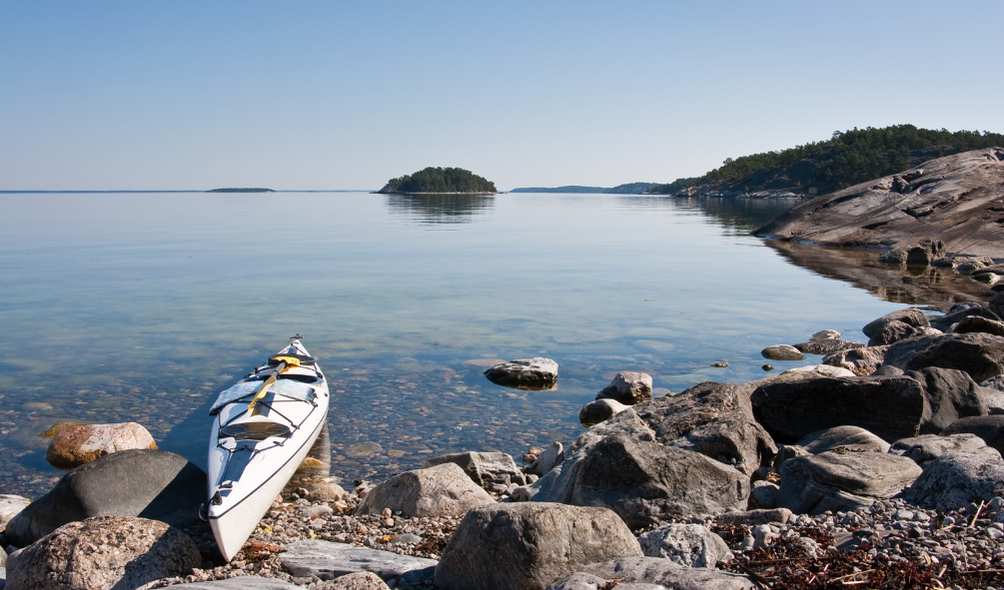 Leaving the tranquil waters of Sweden's inland lakes behind, why not embark on an adventure of kayaking in the Stockholm Archipelago? This archipelago is an extraordinary natural wonder, an intricate network of more than 24,000 islands and islets, each boasting its own unique beauty.
The archipelago extends from the Swedish capital of Stockholm, which is the starting point for many kayaking tours. This is a great way to discover the secrets of the archipelago, as you'll have the freedom and flexibility to explore at your own pace.
The archipelago's varied islands range from small, uninhabited rocks that provide the perfect place to rest your paddle to larger, more remote islands with pristine lakes and forests.
The waters are usually calm, making them ideal for both novice and experienced kayakers, and you'll have plenty of opportunities to spot wildlife, from the gray seals that make their home here to the sea eagles that soar overhead.
No matter your level of kayaking ability, a tour of the Stockholm Archipelago is sure to leave you with unforgettable memories of this unique and stunning landscape. Make sure to bring your camera to capture the breathtaking sunsets, the picturesque islands, and the amazing wildlife.
Boat Tours in Stockholm
Moving beyond the pristine waters of Sweden's archipelago, a boat tour of Stockholm offers a unique opportunity to explore the city's environs from a different perspective.
Gliding through the city's canals, visitors can marvel at the grandeur of Stockholm's Baroque architecture, like the Royal Palace, which stands atop the hill. Further along, one can pass beneath the huge bridges of Gamla Stan, the city's old town, and wave to the many people who line the cobblestone streets.
The boat tour continues past the green spaces of Djurgården, an island on the edge of the city, where visitors can observe the old wooden boats that populate the shore. The boat then heads out onto Lake Mälaren, where one can observe the unique Swedish countryside,
with its rolling hills and picturesque farms. As the tour comes to a close, the sun sets over the lake, creating a spectacular orange and pink sky that creates a fitting end to any exploration of Stockholm.
The boat tour also offers special sightseeing opportunities further out in the archipelago. Here, visitors can enjoy the peacefulness of the many islands and get a sense of the unique culture that has developed here. On the boat, one can observe the old fishing villages and ancient fortifications, as well as the stunning views of the sea and narrow channels that weave through the islands.
Whether exploring the city or further out in the archipelago, a boat tour of Stockholm is an experience that will last a lifetime. From the grandeur of the city to the peaceful beauty of the archipelago, a boat tour of Stockholm is a must-do for anyone looking to experience the best of Sweden.
Kayaking in Lake Mälaren
Leaving the Stockholm Archipelago, the next stop on the kayaking journey is the historic Lake Mälaren. Here, kayakers can take in the unique sights and sounds of a lake that has been shaped by thousands of years of Swedish history.
As the kayak glides over the lake's placid waters, it passes by islands that were once the sites of royal castles. The shore of the lake is dotted with charming villages and towns, giving kayakers a glimpse into a way of life that has been unchanged for centuries.
The lake is home to a diversity of wildlife, from the majestic osprey to the playful seals. In the summer months, kayakers can take a break from the paddling and cast a line in the hope of catching the lake's abundant trout, perch, and pike.
The lake's warm waters provide a welcome respite from the chilly Swedish air during the long summer days. Whether kayakers are looking for a peaceful journey or an adventure, Lake Mälaren offers something for everyone. Its ancient history and natural beauty truly make it a unique kayaking experience.
Conclusion
Kayaking in Stockholm offers a unique opportunity to explore the stunning Archipelago and its islands, creating a perfect balance of adventure and relaxation. With the abundance of kayak rental services, it's easy to find the perfect vessel to explore the waters.
From tranquil bays to wintery conditions, kayaking can be enjoyed all year round. Whether you're looking for a solo or group adventure, kayaking is an amazing way to discover the beauty of the region and explore the many hidden gems of Stockholm.
@meta: Explore the Best Kayaking Spots in Stockholm! Enjoy the scenery and experience the adventure of a lifetime!
Kayaking And Canoeing in STOCKHOLM | SWEDEN